Level of difficulty: 

Beginner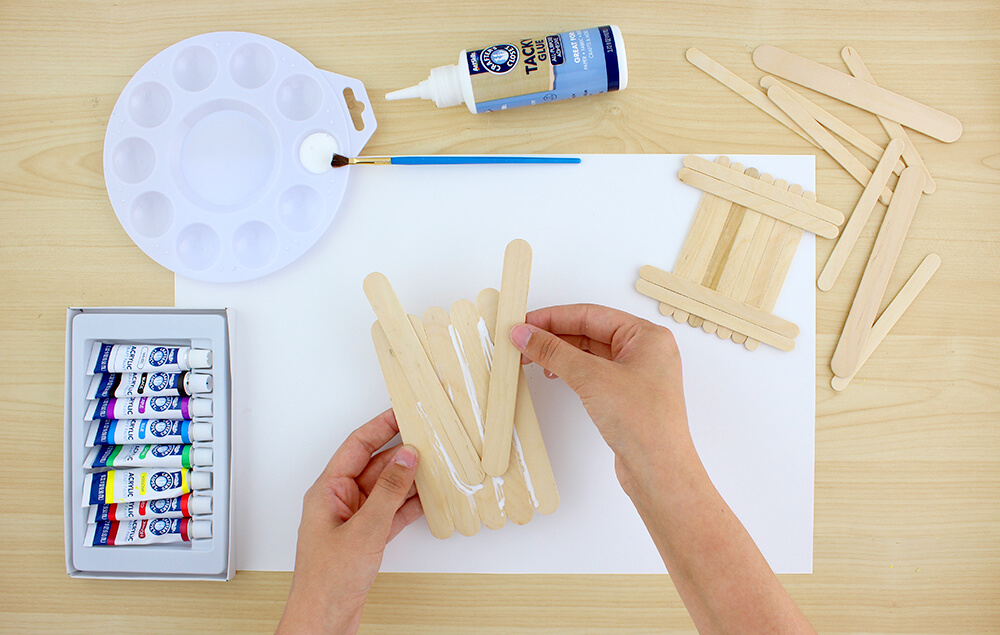 Popsicle Sticks
Crafter's Closet Acrylic Paint Set
Googly Eyes
Crafter's Closet Premium Paint Brushes
Crafter's Closet Paint Mixing Palette
Crafter's Closet Designer Tape
Crafter's Closet Tacky Glue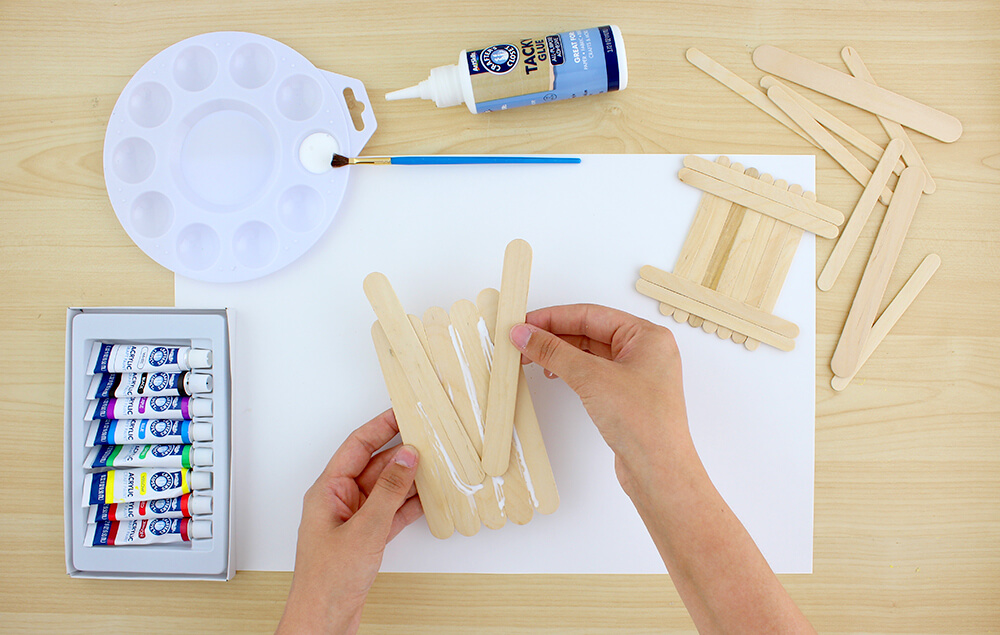 Step 1:
Glue popsicle sticks together to create a unique base. Let dry.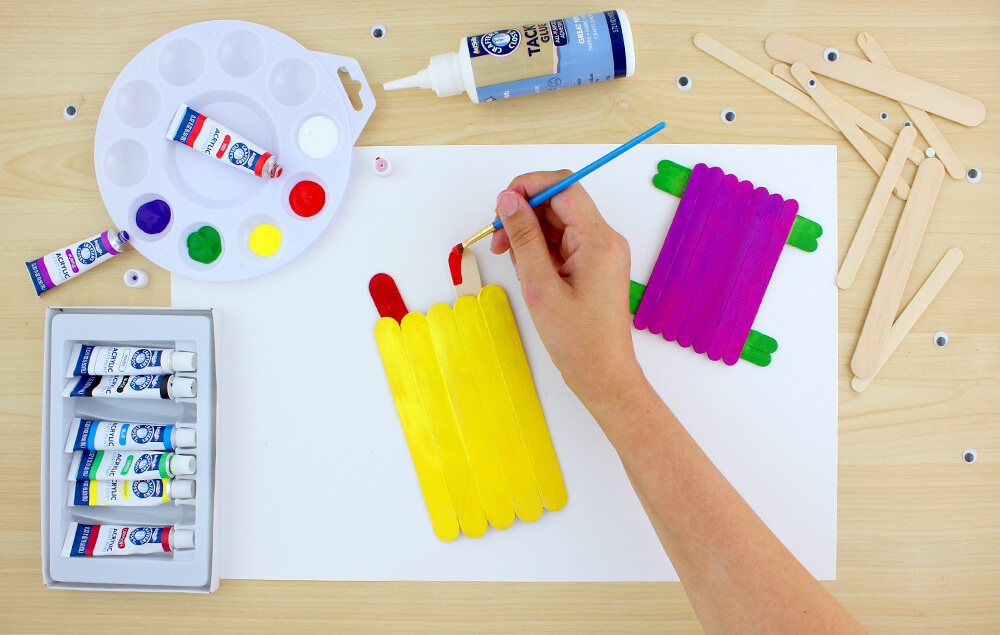 Step 2:
Paint the popsicle sticks using ArtSkills Acrylic Paint.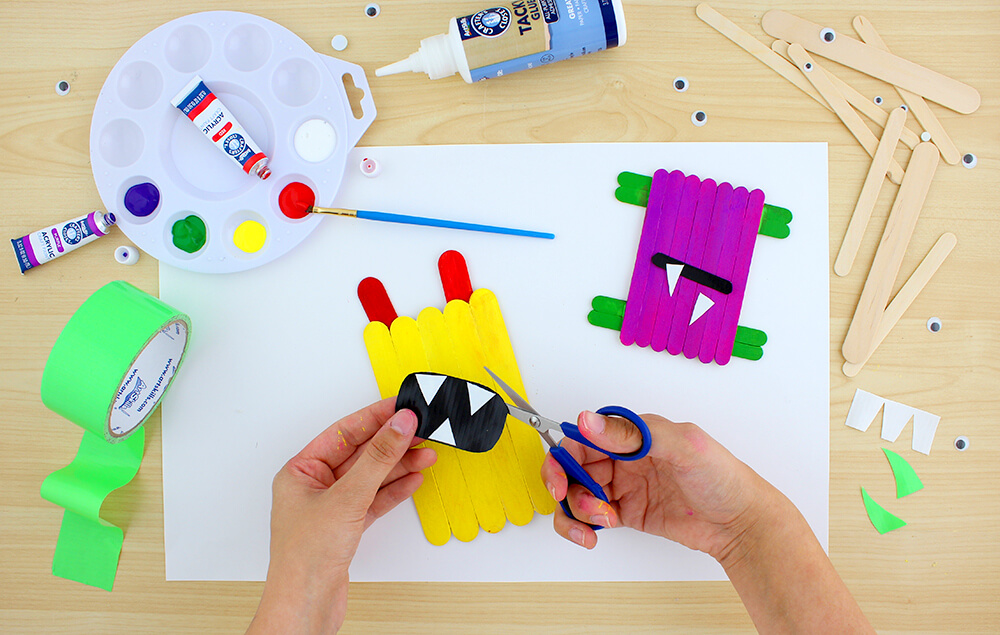 Step 3:
Double Side the duct tapes and cut into shapes for the mouths, teeth and horns.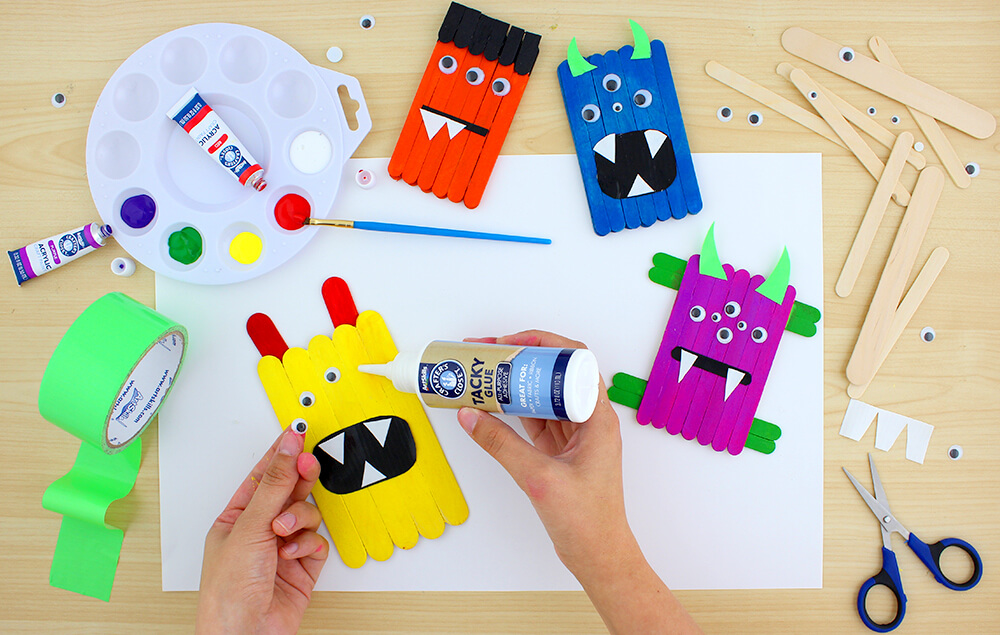 Step 4:
Glue the mouths, googly eyes and horns onto your monster base to create a face. You can make the faces as silly or spooky as you want!