Level of difficulty: 

Intermediate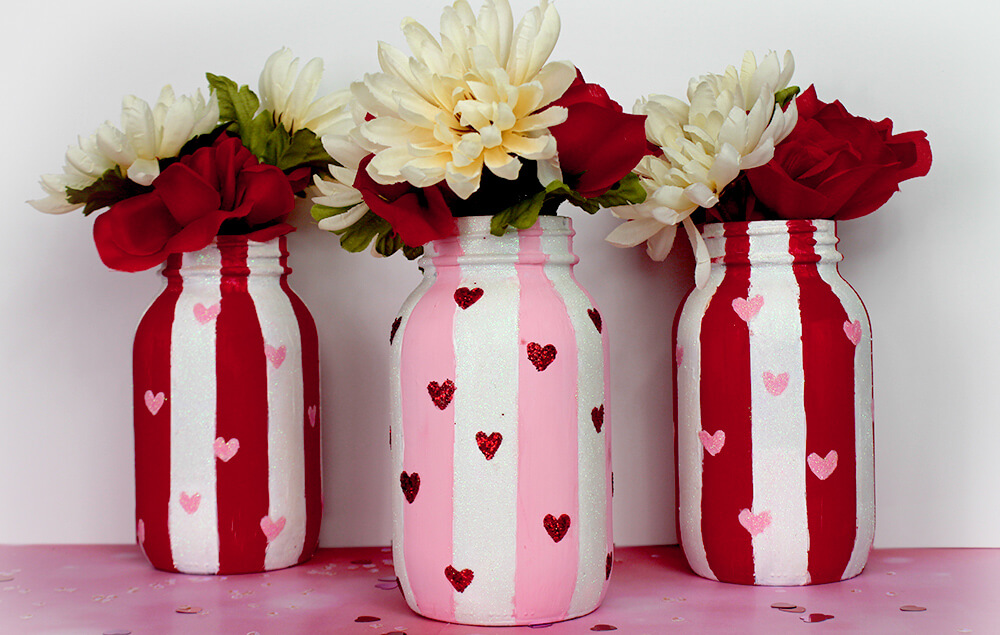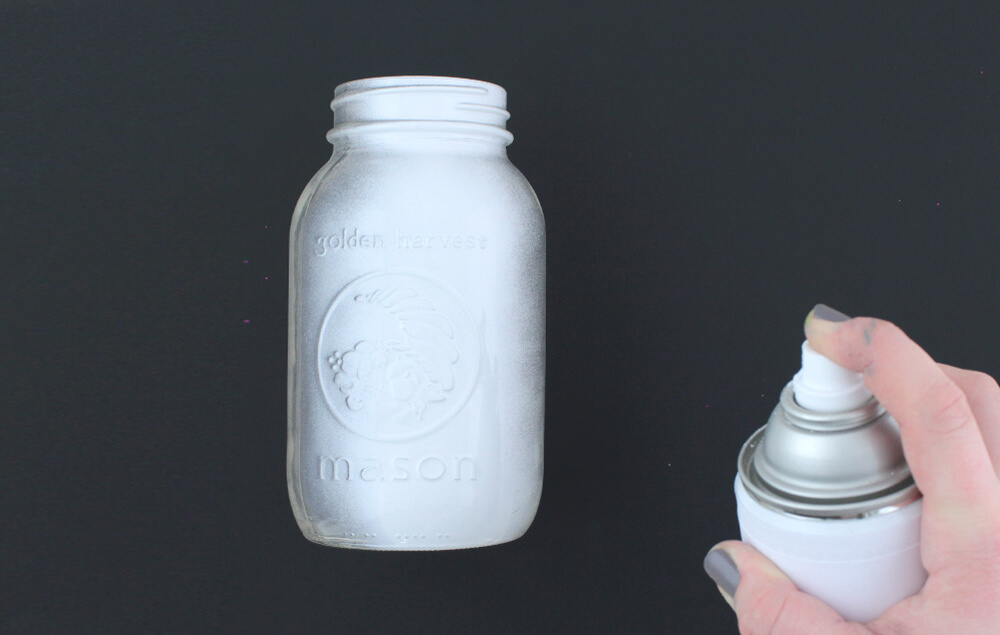 Step 1:
Remove mason jar lid and spray paint the entire jar white. Let dry.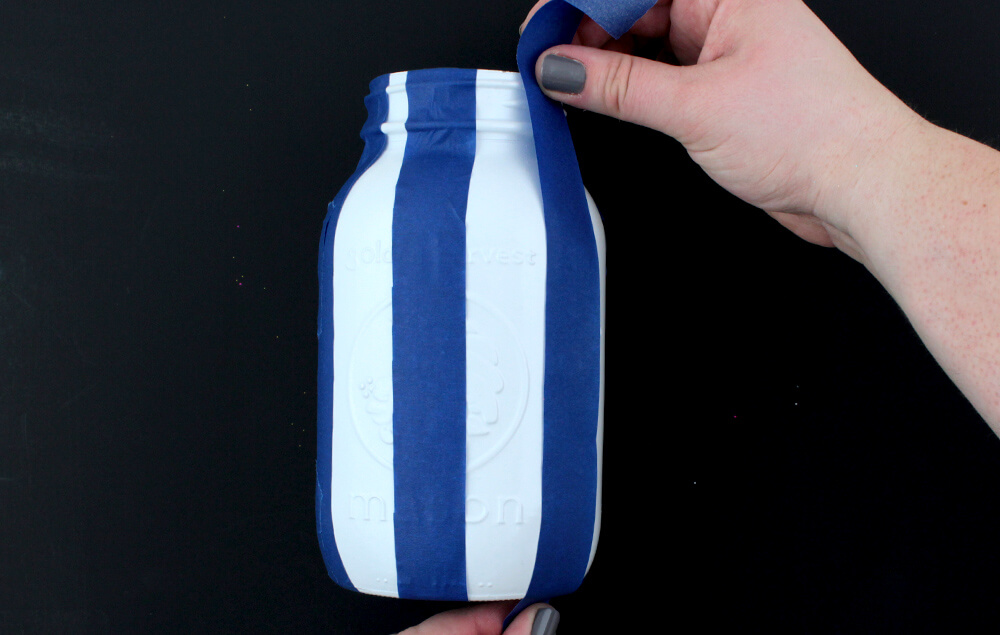 Step 2:
Apply strips of painter's tape vertically to the mason jar, spaced equally apart.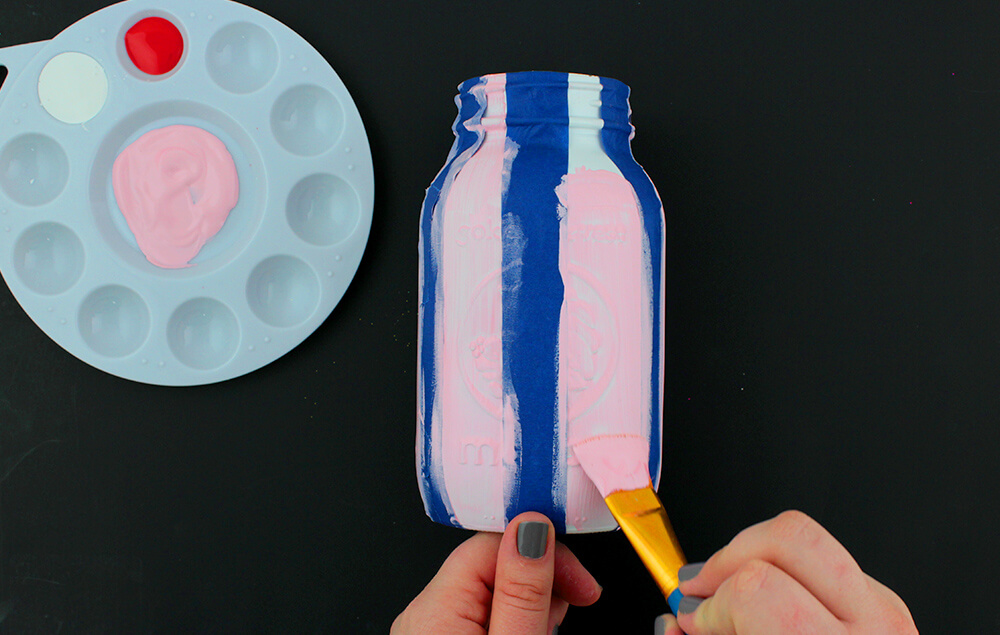 Step 3:
Mix a little bit of red paint with white paint to create a light pink. Paint the open stripes on your mason jar pink. Multiple coats of paint may be needed. Let dry then remove painter's tape.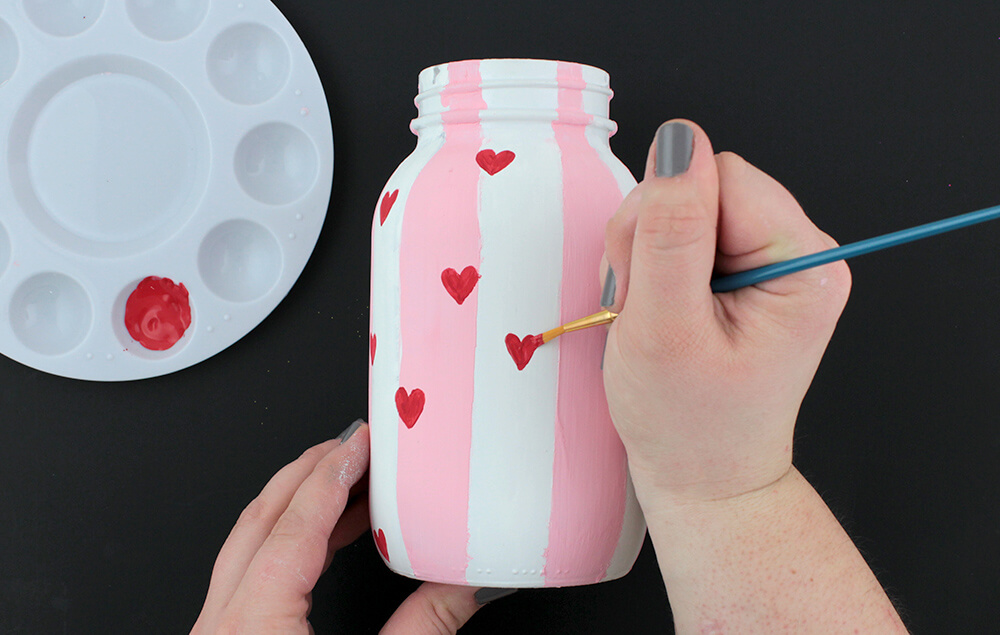 Step 4:
Using red paint, paint small hearts al around your mason jar. Let Dry.
Step 5:
Brush tacky glue on the white stripes then sprinkle with iridescent glitter.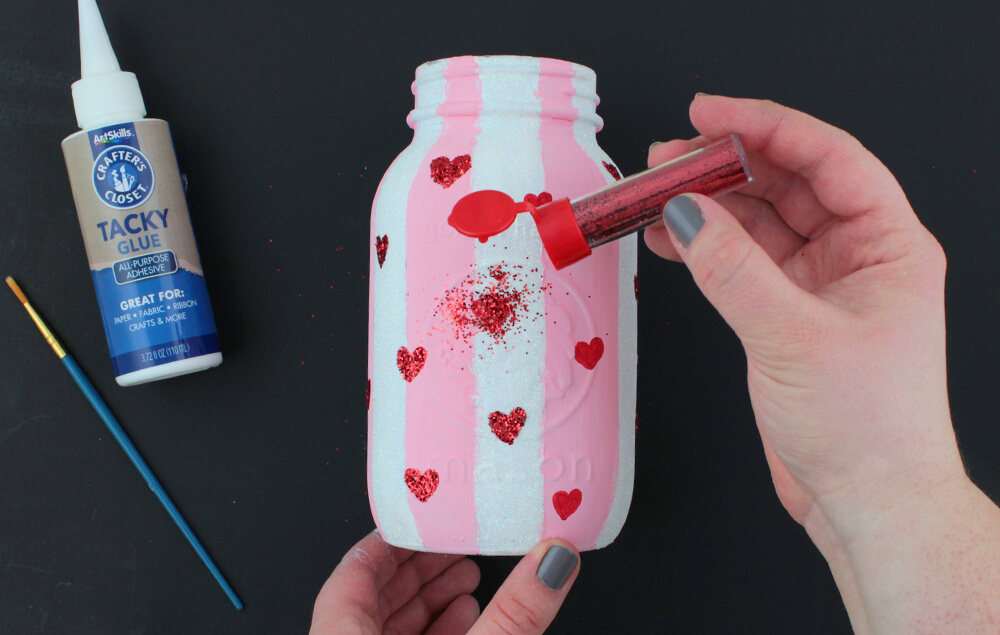 Step 6:
Paint over hearts with tacky glue then sprinkle in red glitter.