Level of difficulty: 

Beginner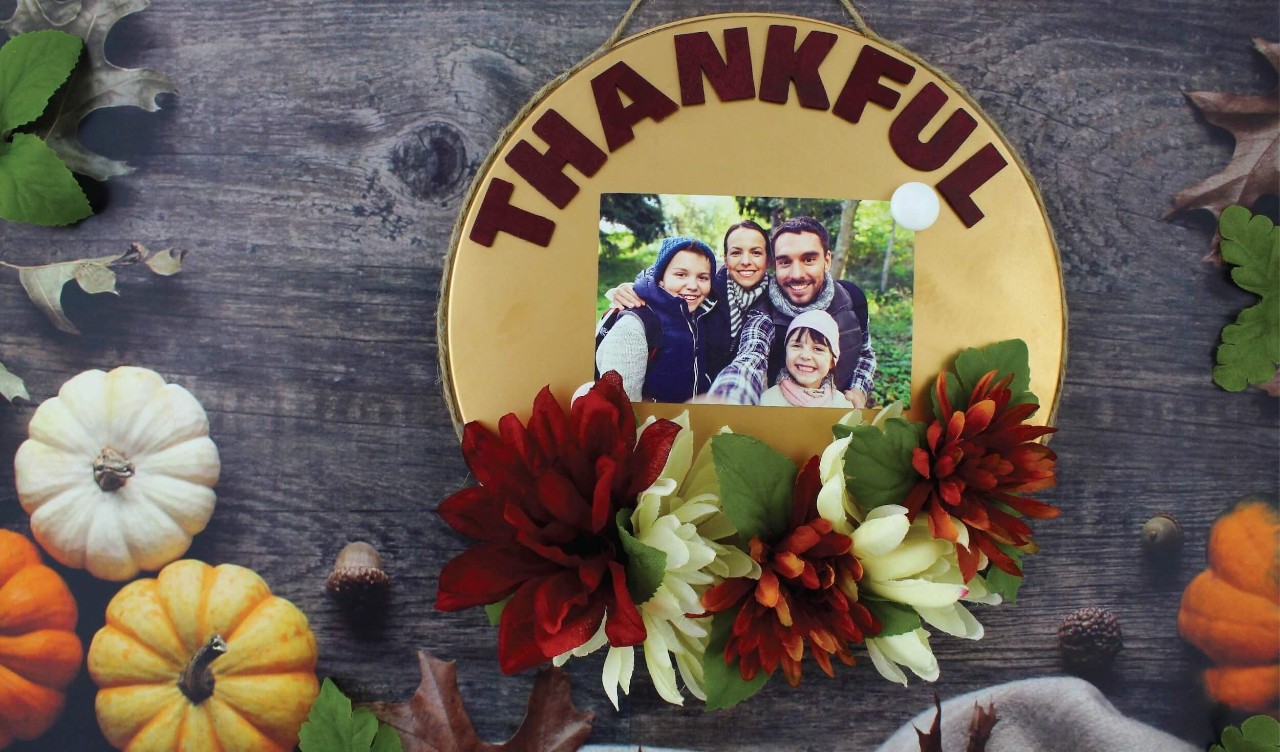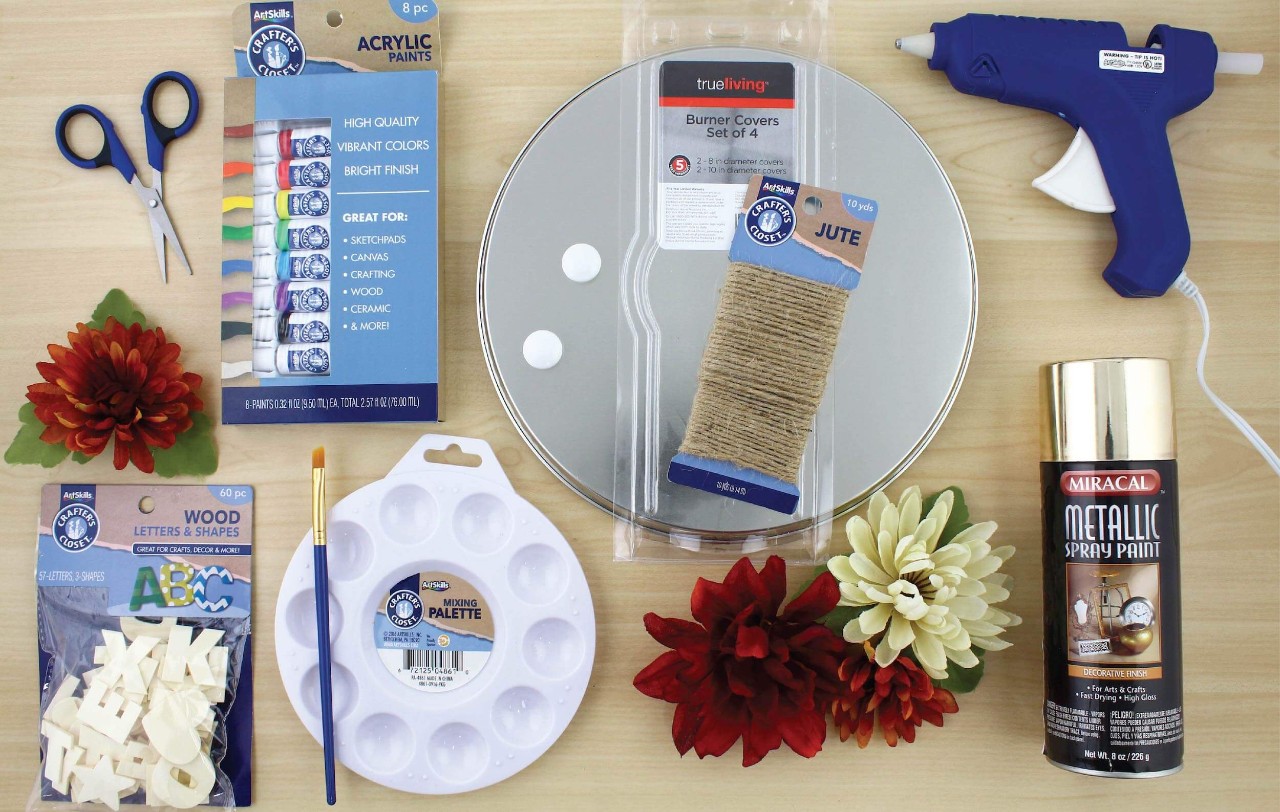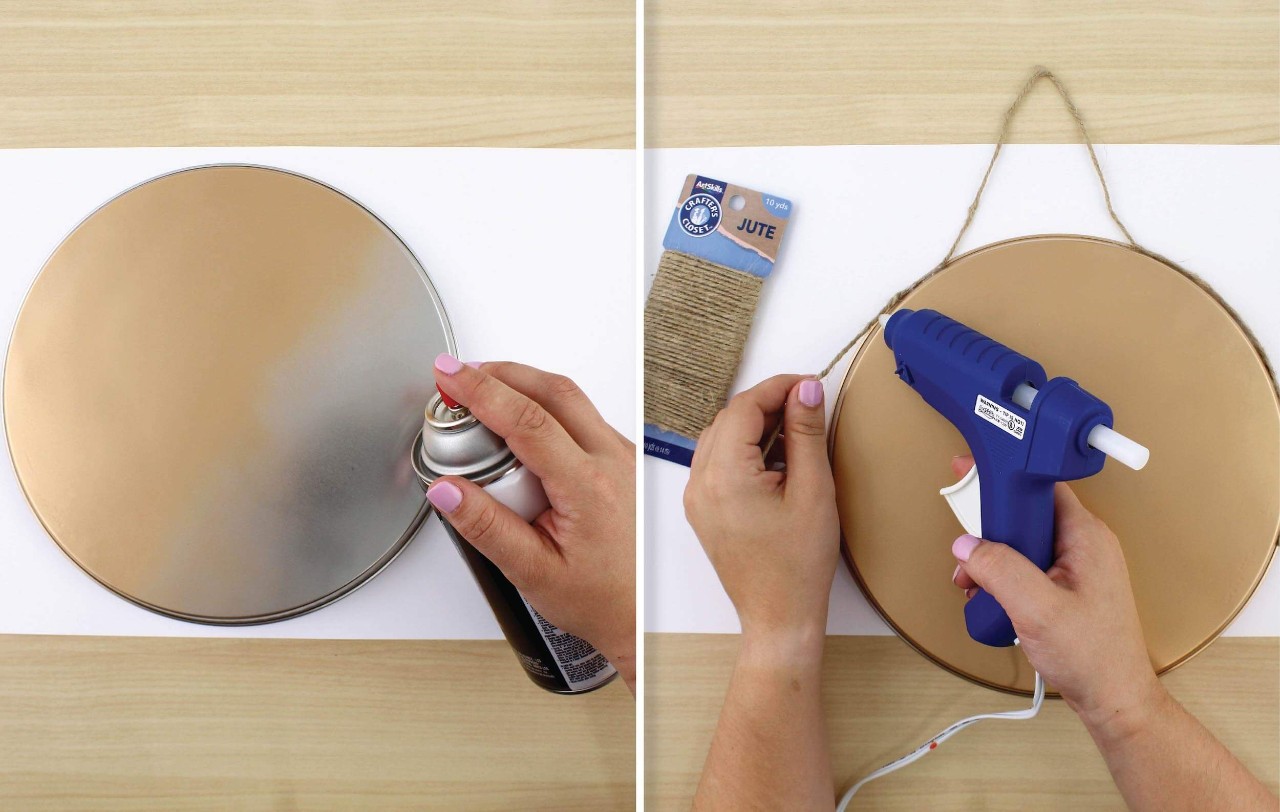 Step 1:
Spray paint the top and sides of a larger burner cover with the gold spray paint. Let dry.
Using Hot Glue, secure the Jute around the bottom edge of the cover. Be sure to leave extra at the top center for easy hanging!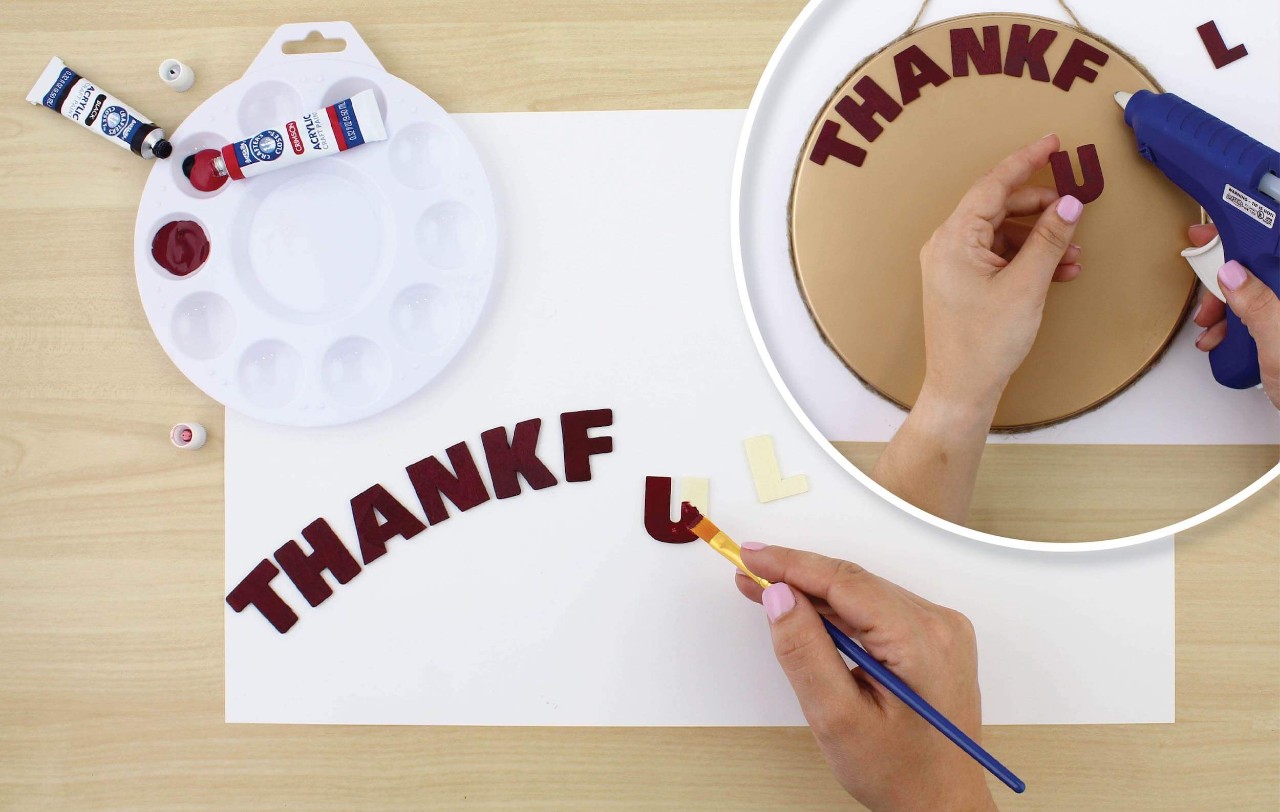 Step 2:
Mix crimson and a little black paint together and paint the word 'thankful.' Let dry.
Position the letters equally along the top arch and Hot Glue to secure.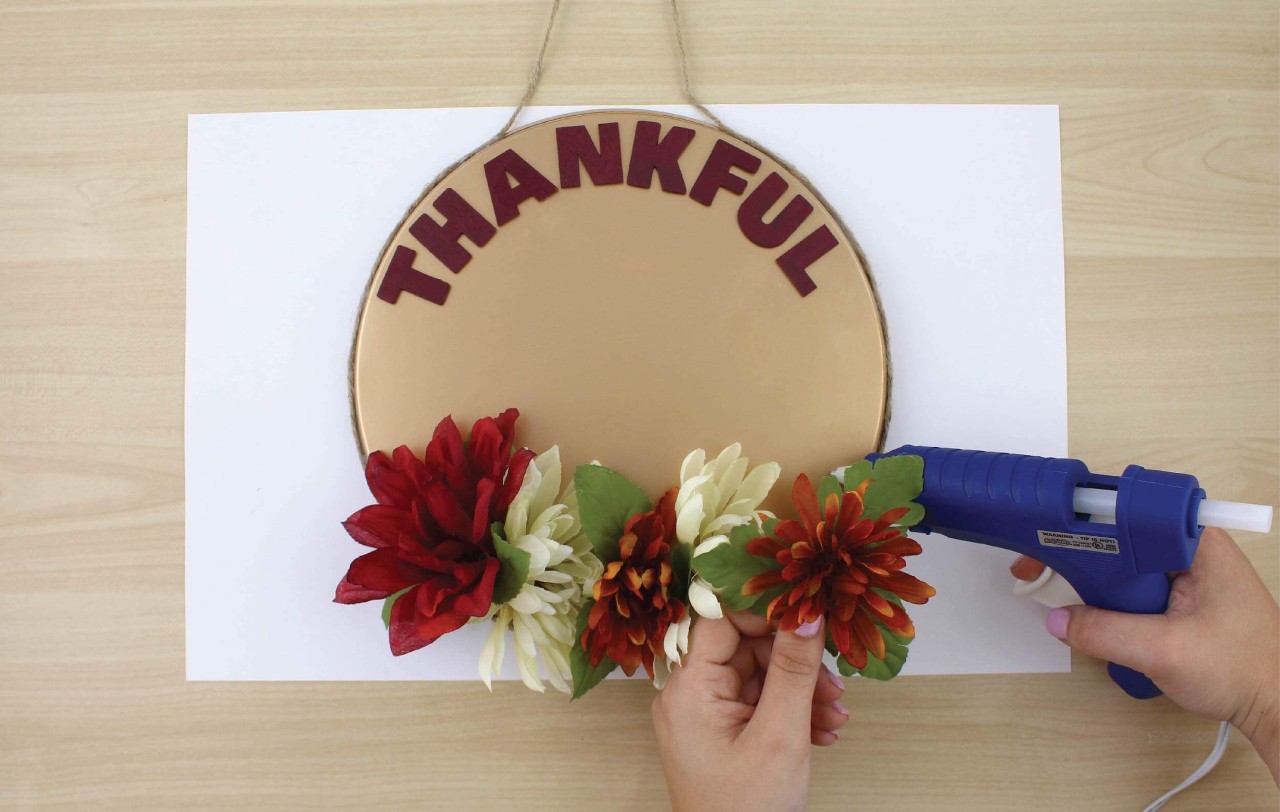 Step 3:
Hot Glue flowers along the bottom.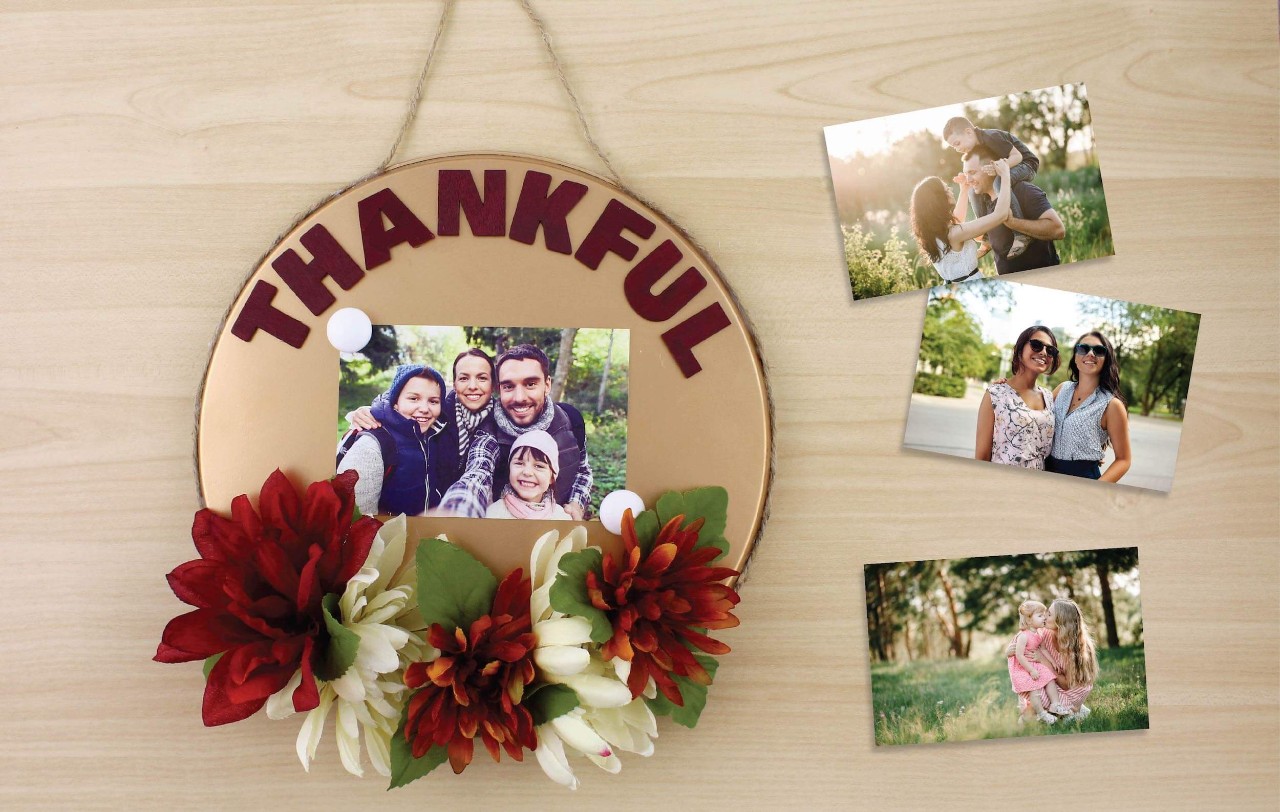 Step 4:
Add your favorite family photo with either tape or magnets and show off who you are thankful for!