Level of difficulty: 
Beginner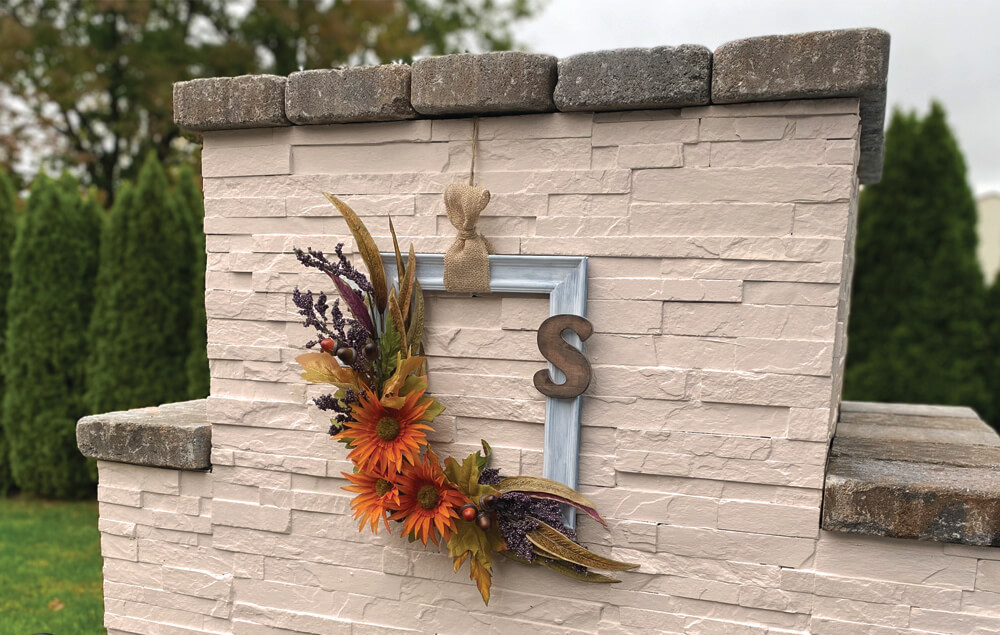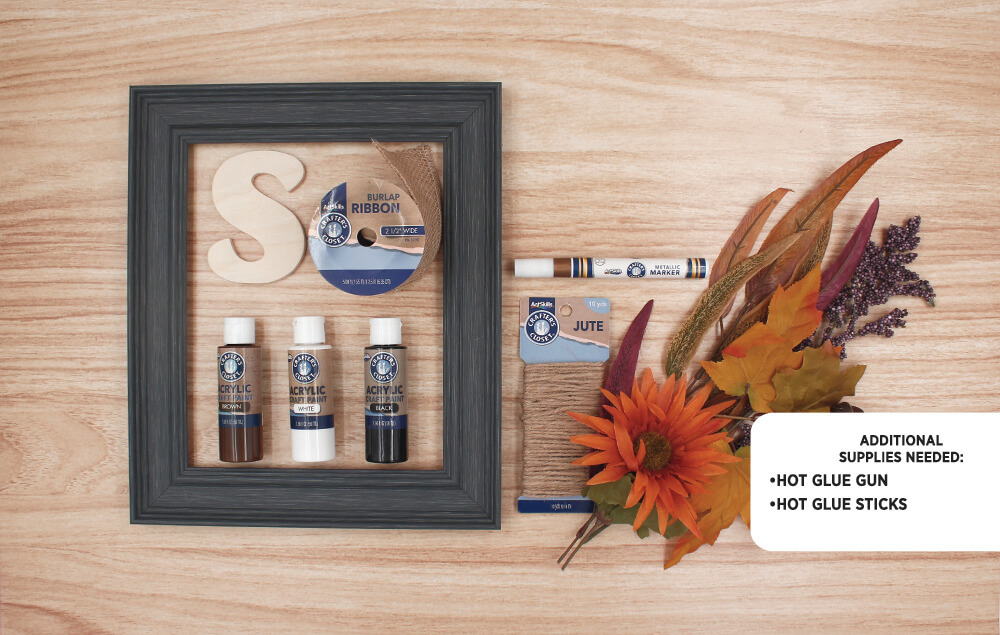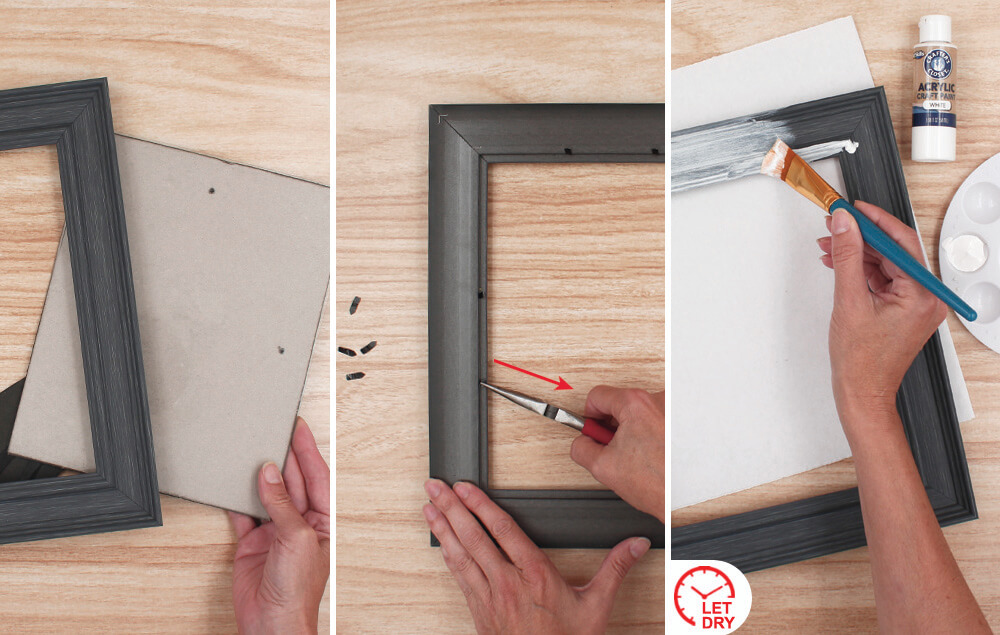 Step 1: Prepare the frame
Remove the glass from the frame.
Use a needle nose pliers to remove the metal tabs that hold the glass in place.
Paint the frame white. Let dry. Tip: Add additional coats if needed and let dry between coats.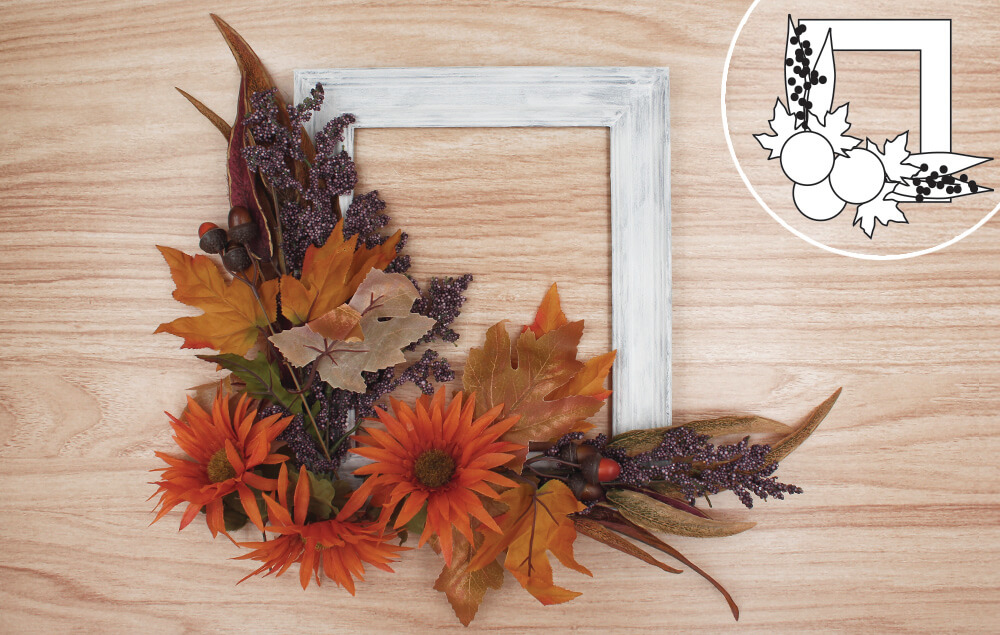 Step 2: Create the arrangement
Select and arrange fall flowers and leaves to create a pleasing arrangement. Lay them out to get an idea of their position. Refer to the illustration for placement. Once your arrangement is set, cut the stems to size with wire cutters.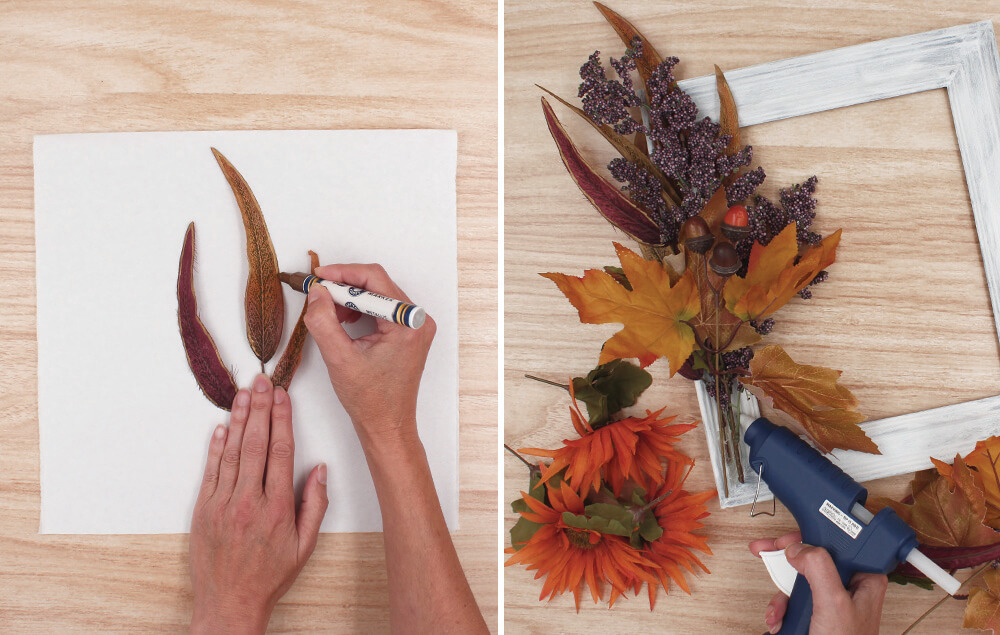 Step 3:
Highlight the edges of the leaves with the gold metallic marker.
Hot glue the flowers and leaves into place on the frame.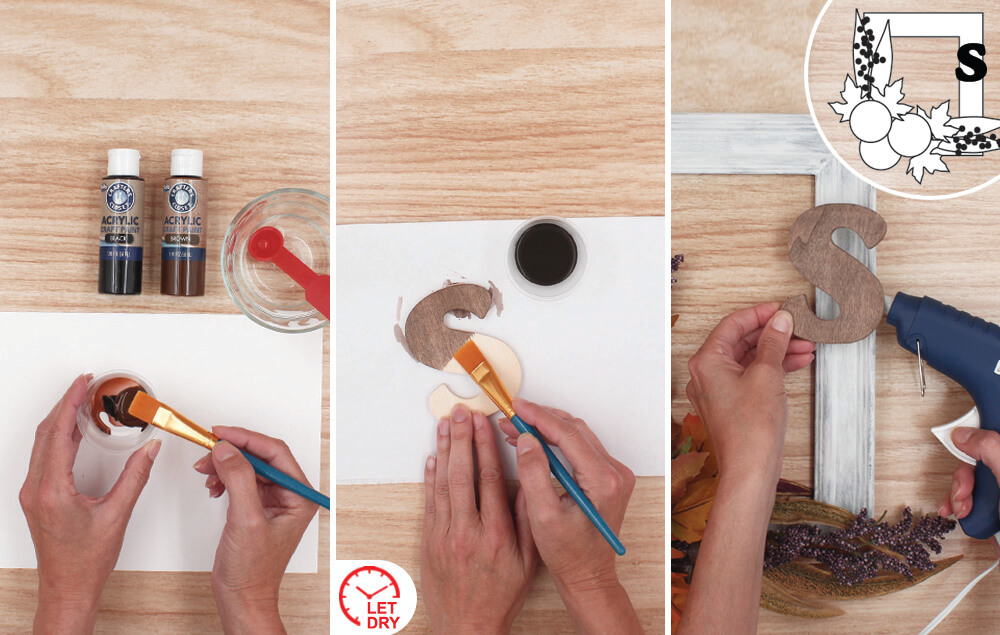 Step 4: Make letter accent
Mix one large dollop of brown paint with small amounts of black paint and water to create a stain.
Stain the wood letter. Let dry.

Hot glue the letter to the frame. Refer to the guide for placement.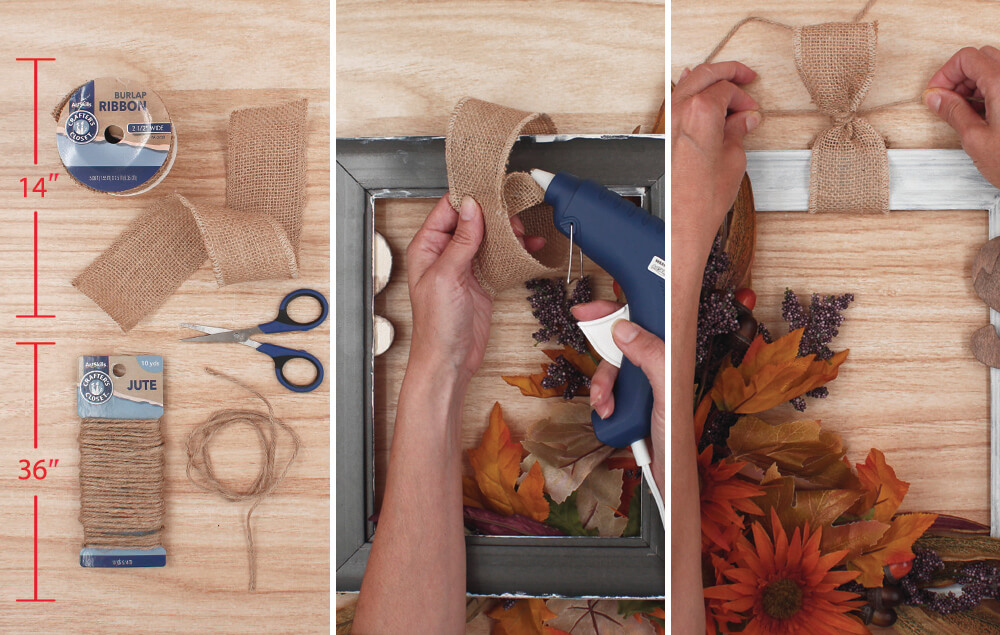 Step 5: Make the hanger
Cut a 14" length of 4" wide burlap and a 36" length of jute.
Wrap the burlap ribbon around the top of the frame and overlap the ends. Glue the ends to make a loop.
Find the center of the jute piece and wrap it around the middle of the burlap loop several times to cinch in the loop. Knot the jute on the back of the loop and use the strands as the hanger for the frame.