Level of difficulty: 
Beginner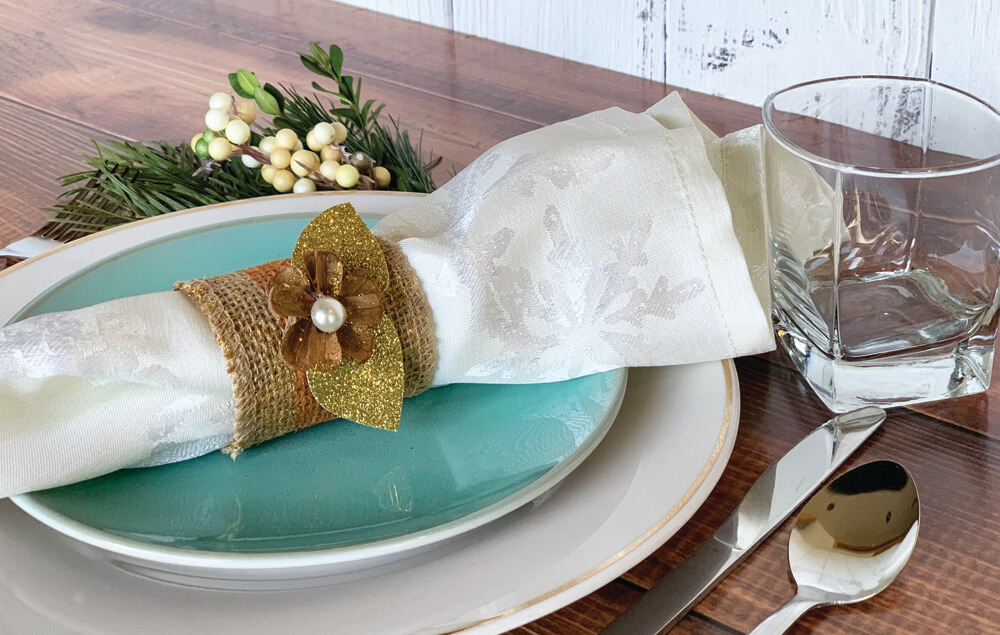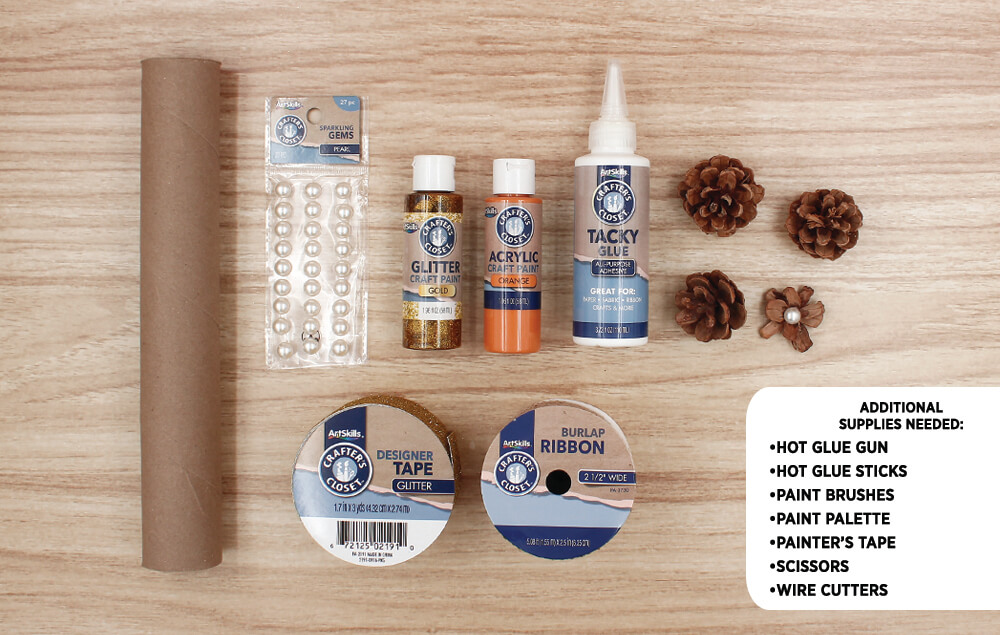 Pine Cones 

Toilet Paper or Paper Towel Tubes

Crafter's Closet Tacky Glue

Crafter's Closet Hot Glue Gun

Crafter's Closet Hot Glue Sticks

Crafter's Closet Burlap Ribbon

Crafter's Closet Orange Acrylic Paint

Crafter's Closet Gold Glitter Craft Paint

Crafter's Closet Glitter Tape

Crafter's Closet Pearls

Crafter's Closet Premium Paint Brushes

Crafter's Closet Precision Scissors

Wire Cutters

Painter's Tape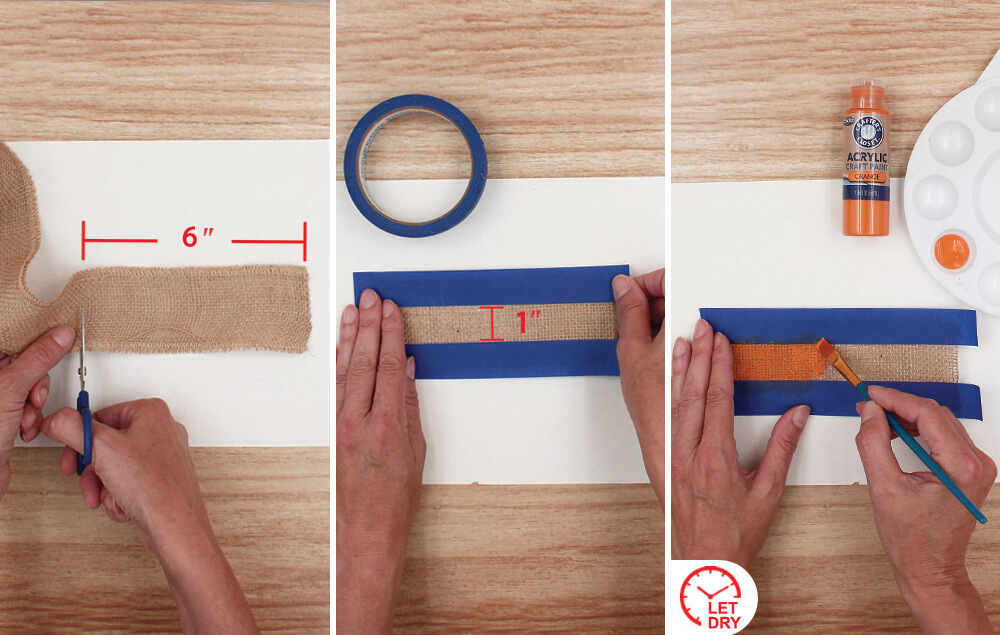 Step 1:
Cut a 6" length piece of burlap ribbon.
Use painter's tape and mask off the edges of the burlap ribbon to create a 1" strip down the center.
Paint the exposed burlap strip orange. Let dry. Peel off the painter's tape.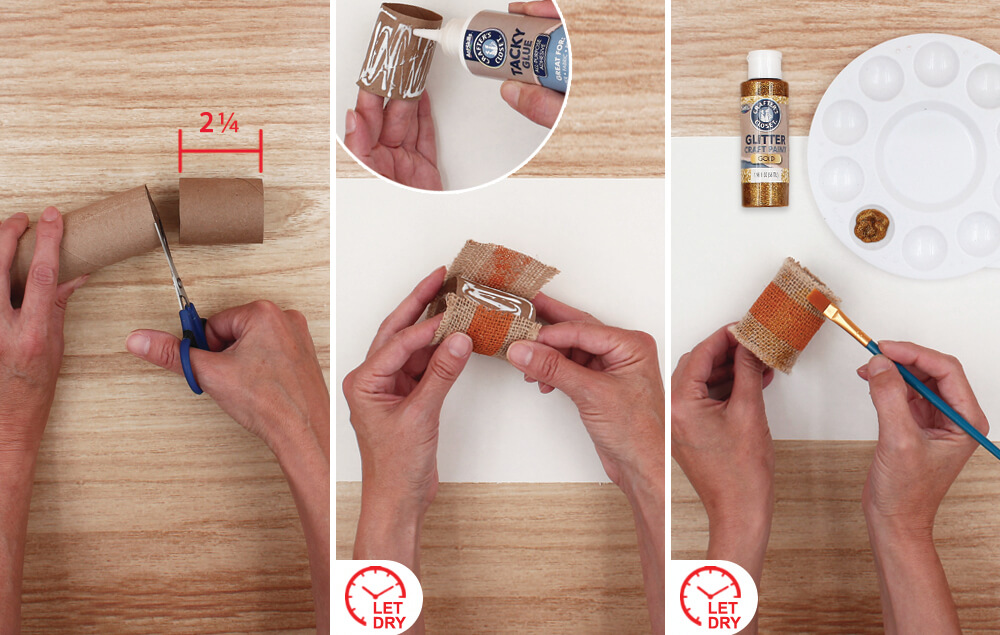 Step 2:
Cut a toilet paper or paper towel roll to 2 ¼".
Use tacky glue to coat the outside of the paper tube. Adhere the burlap strip to the paper tube. Let dry.

Paint the burlap napkin ring with gold glitter paint. Let dry.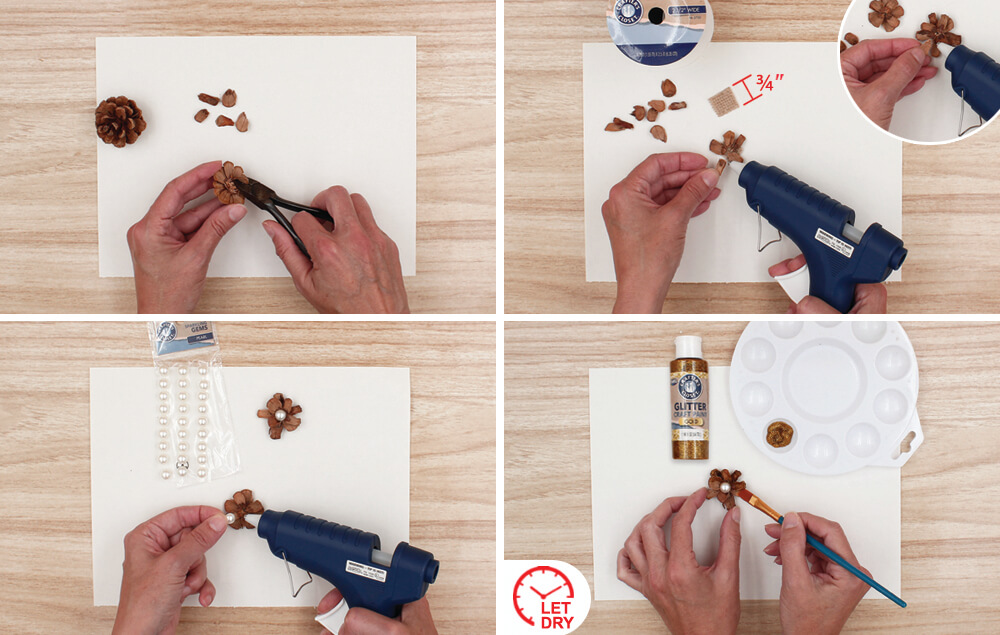 Step 3: Make the pinecone flower
Use wire cutters to cut the scales off a pinecone. You will need nine scales per flower.
On a scrap piece of ¾" x ¾"  burlap ribbon, glue five pinecone scales to start the first layer of the flower. Make a second layer with four scales to complete the flower petals.
Hot glue a pearl in the center of the flower.
Paint the pinecone flower with gold glitter paint. Let dry.
Step 4:
Hot glue the pinecone flower to the burlap napkin ring.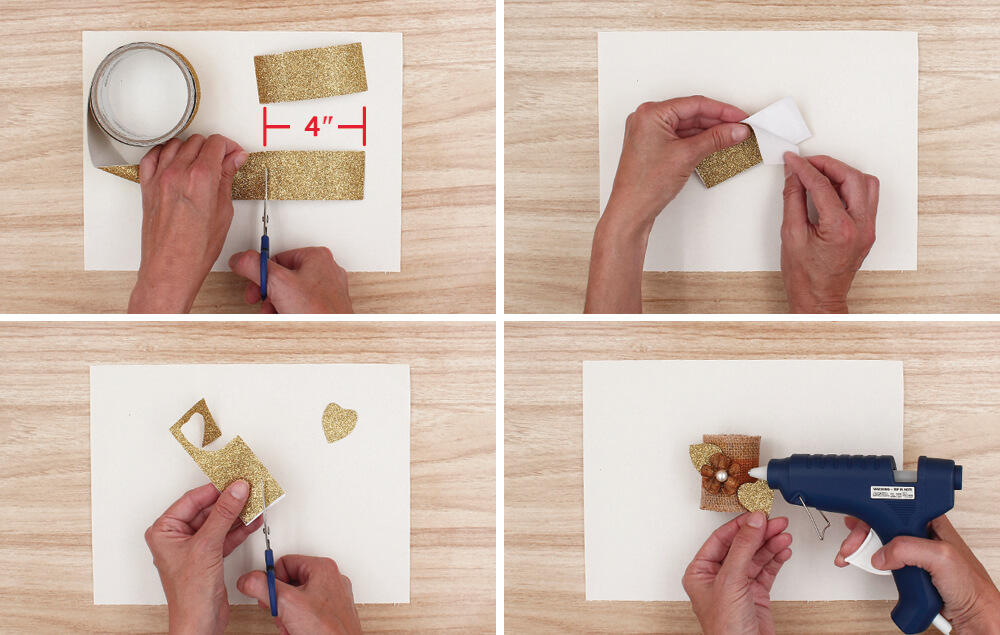 Step 5:
Cut two 4" pieces of gold glitter tape.
Peel the pieces of tape and stick the back sides together.

Cut out two heart-shaped leaves that are approximately 1 ½" to 2" each.
Hot glue the gold leaves to the ring by tucking them under the pinecone flower.