Level of difficulty: 

Intermediate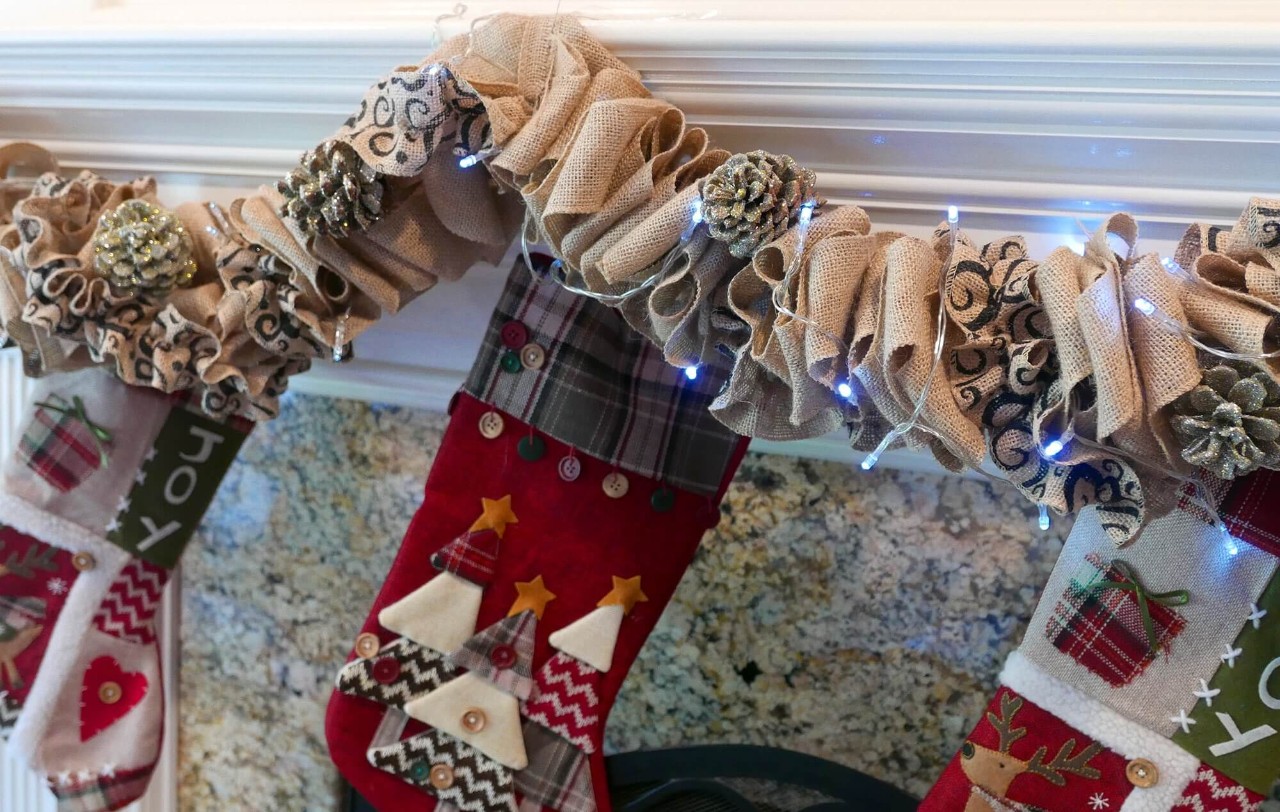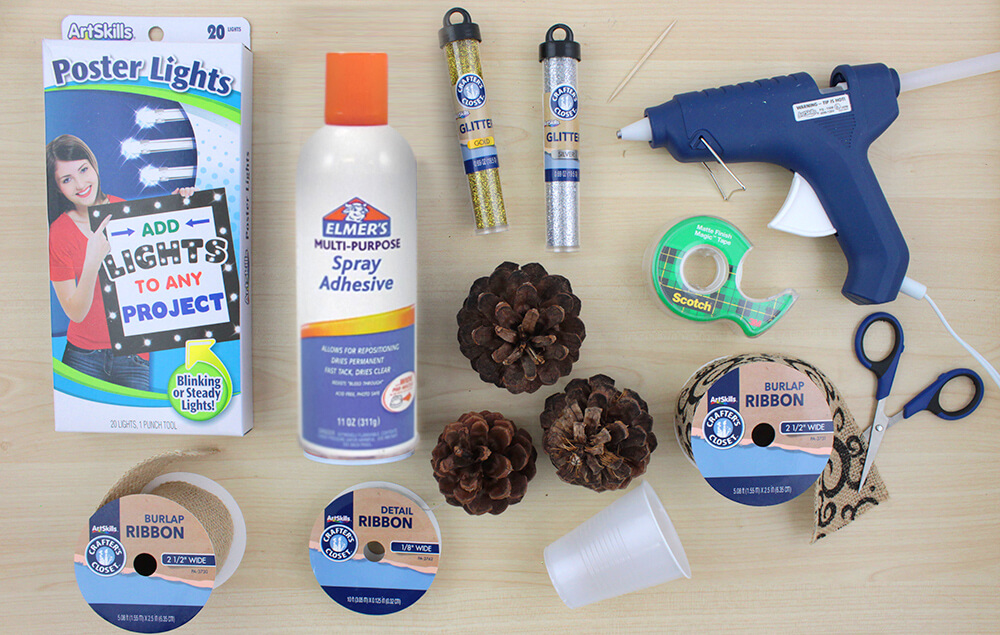 ArtSkills Poster Lights
Crafter's Closet Plain Burlap Ribbon - 3 Rolls
Crafter's Closet Burlap Ribbon with Black Pattern - 3 Rolls
Crafter's Closet Silver Detail Ribbon
Crafter's Closet Silver Glitter
Crafter's Closet Gold Glitter
Crafter's Closet Hot Glue Gun
Crafter's Closet Hot Glue Sticks
Crafter's Closet Precision Scissors
Adhesive Spray
Pinecones
Toothpicks
Clear Tape
Plastic Cup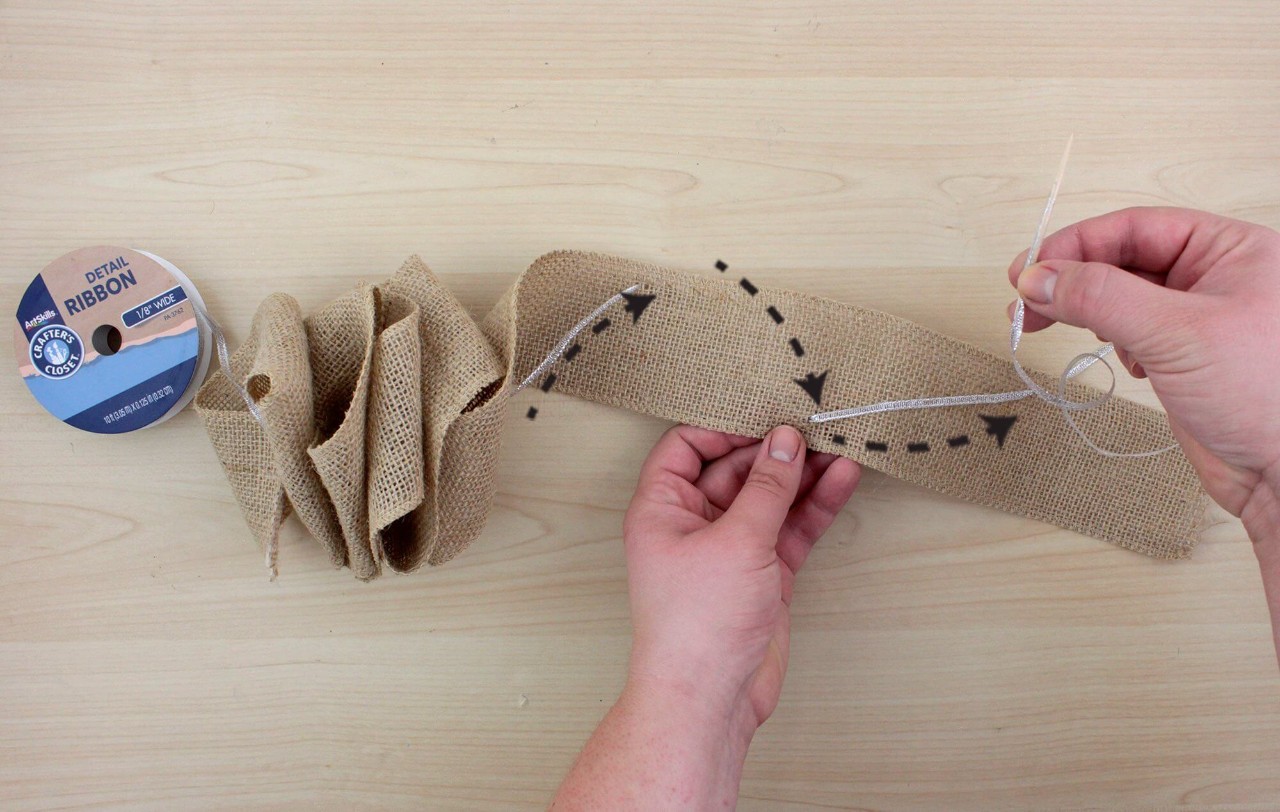 Step 1:
Create a sewing needle by taping the start of the silver ribbon to a toothpick. Begin weaving the toothpick through the plain burlap ribbon. Instead of a straight line, weave in a zig zag pattern and space the stiches about two inches apart. Continue through all three rolls of burlap ribbon.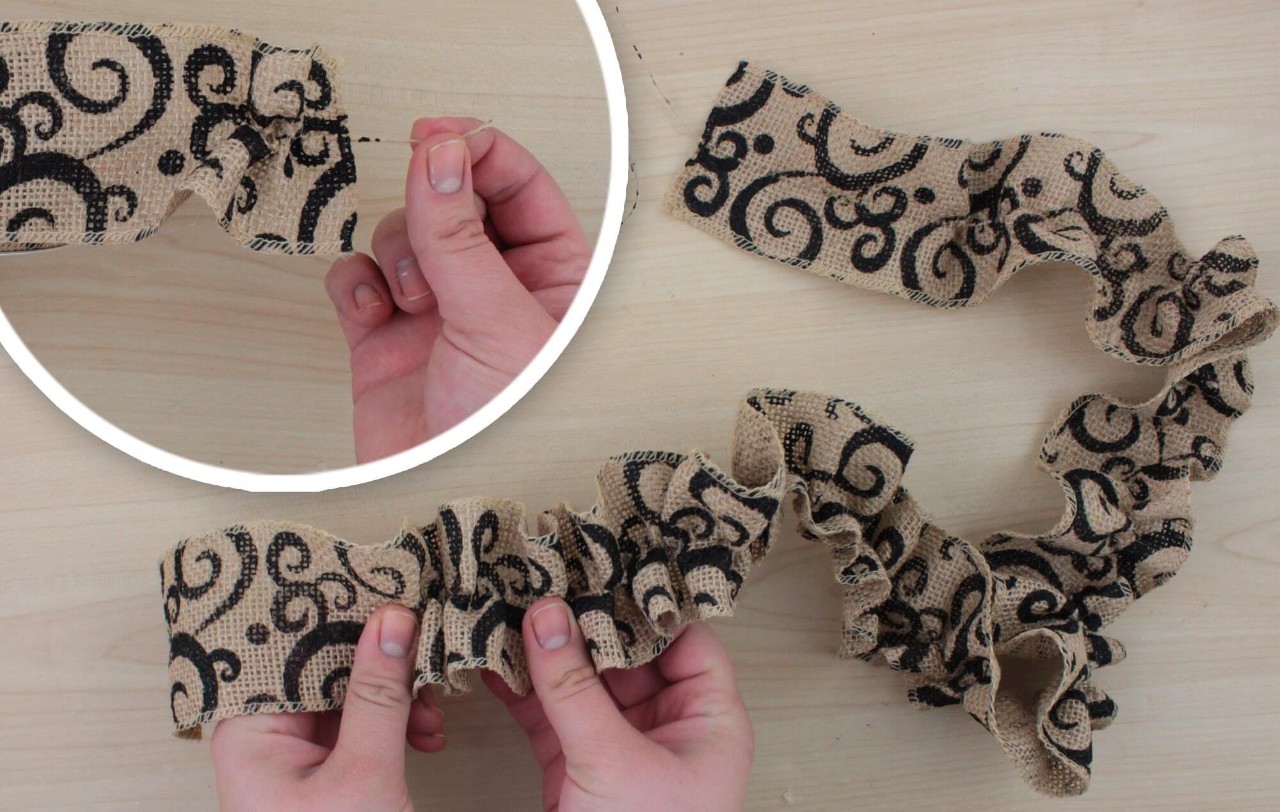 Step 2:
On the black design burlap ribbon, take the middle stitch strand and begin to pull. This will cinch the burlap and create a ruffle pattern across the entire roll.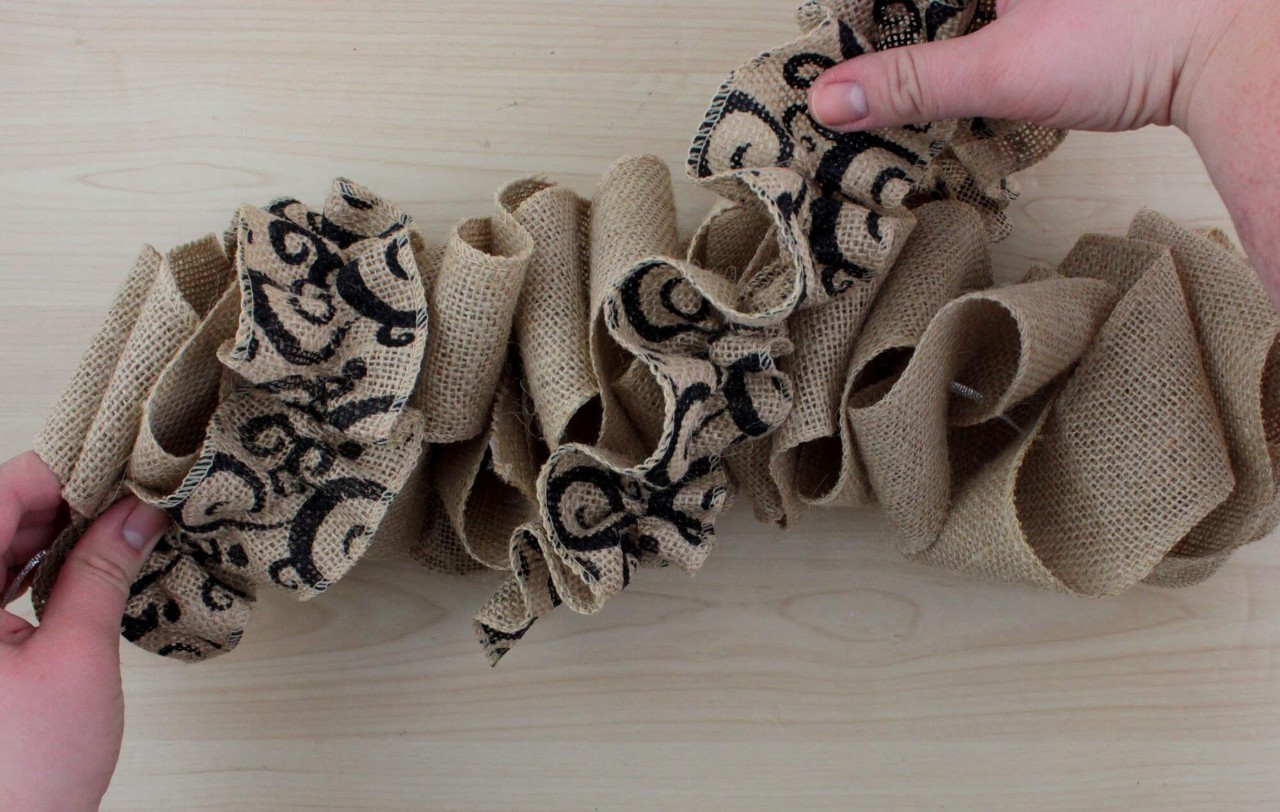 Step 3:
Wrap the ruffled burlap around the plain burlap garland. Fasten them to one another with hot glue or silver ribbon on either end of the garland.
Step 4:
Attach poster lights across the garland by carefully hot gluing the light into place.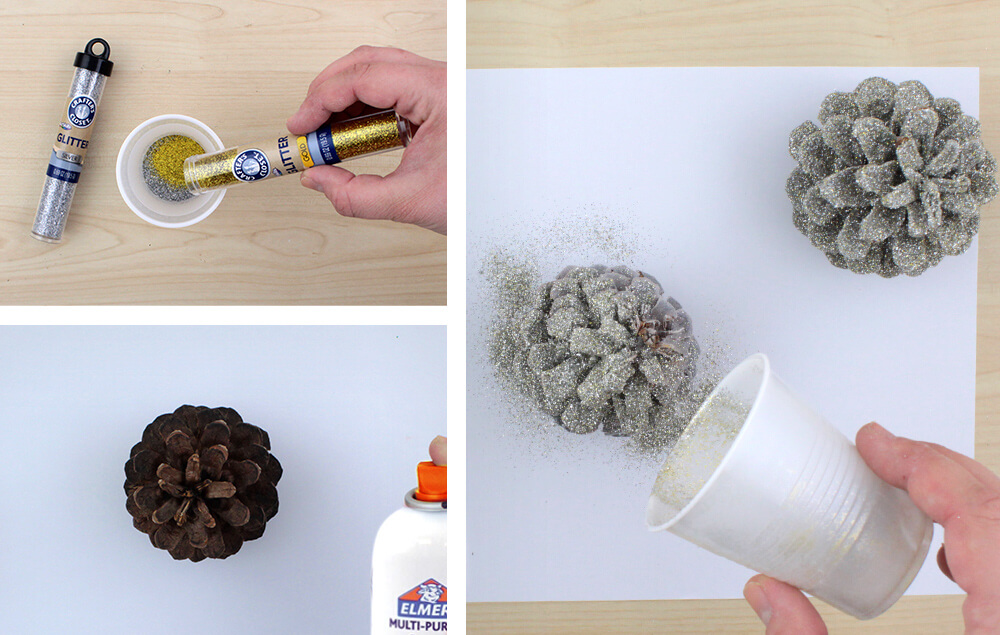 Step 5:
Mix equal parts gold glitter and silver glitter in the plastic cup. Spray adhesive onto the pinecones then cover in the glitter mix. Let dry.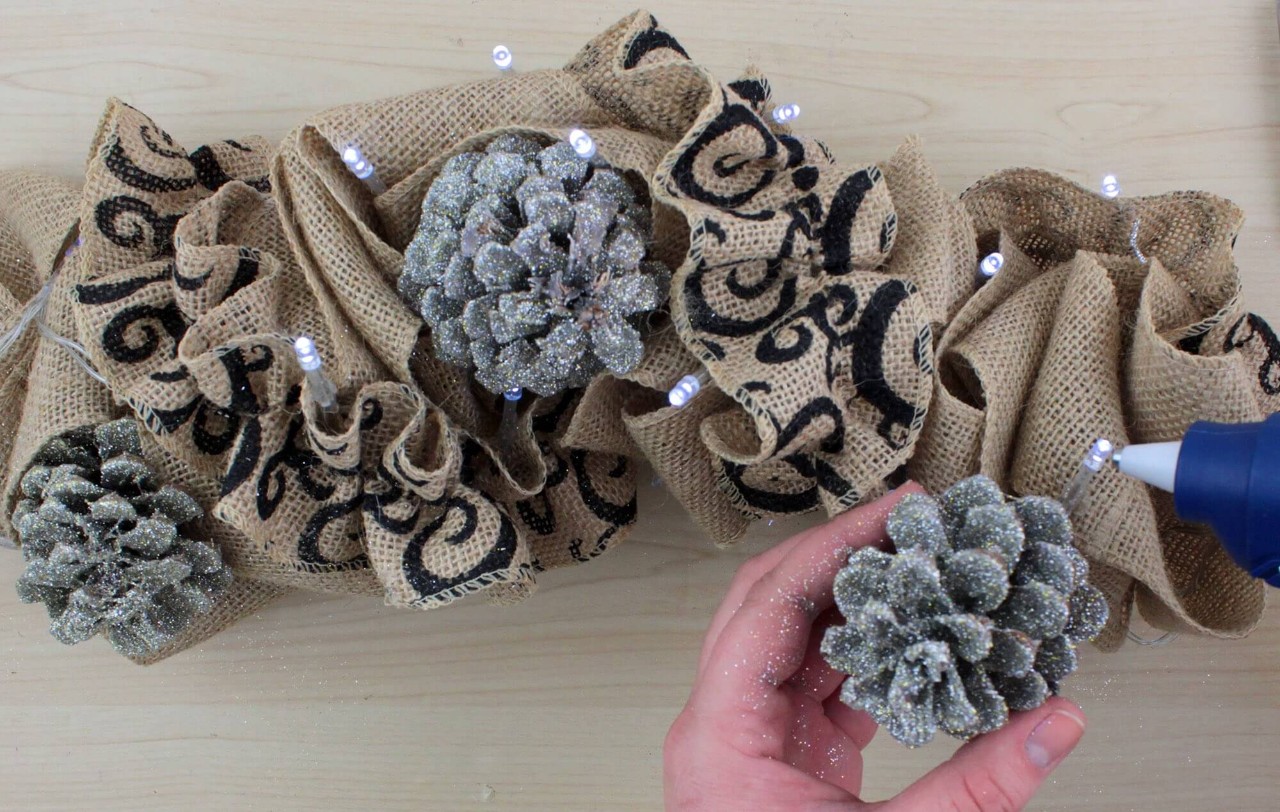 Step 6:
Glue pinecones into the garland.