Level of difficulty: 

Intermediate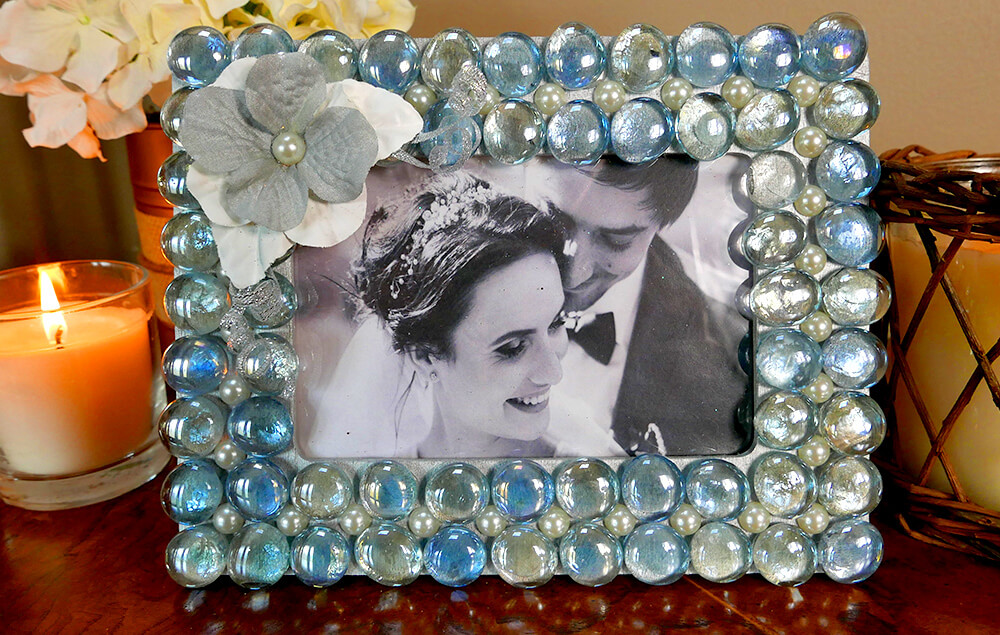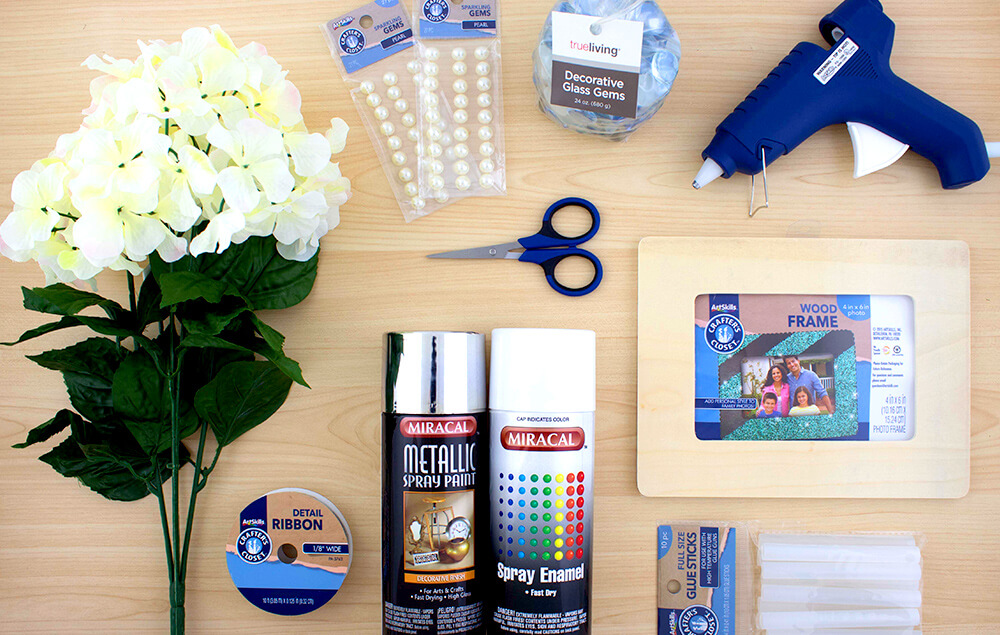 Crafter's Closet Wooden Frame
Crafter's Closet Hot Glue Gun
Crafter's Closet Hot Glue Sticks
Crafter's Closet Silver Detail Ribbon
Crafter's Closet Adhesive Pearl Gems
Crafter's Closet Precision Scissors
Flat Glass Marbles
Fake Flowers
Silver Spray Paint
White Spray Paint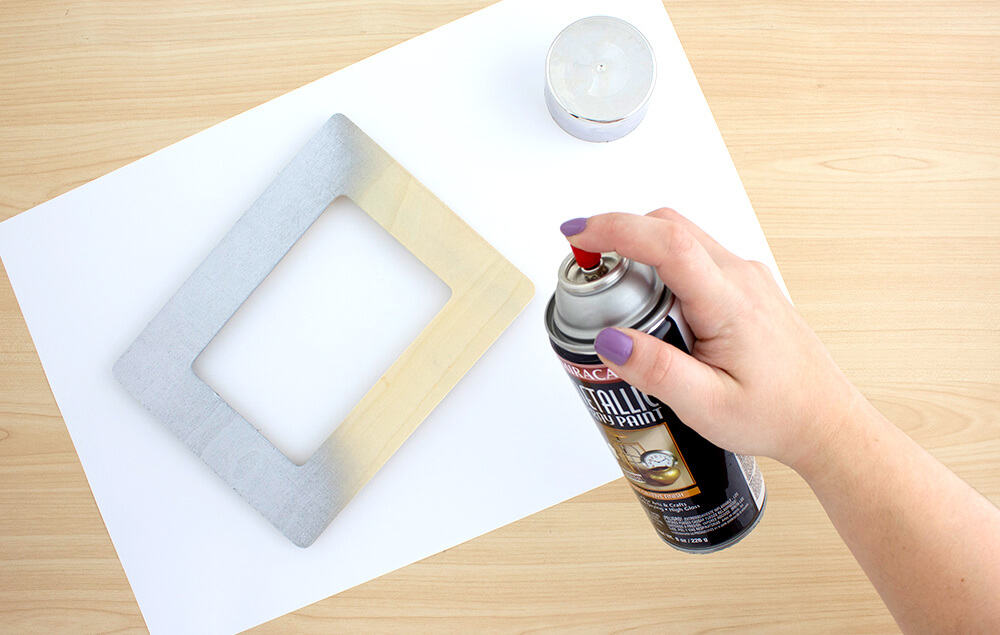 Step 1:
Apply Metallic Silver Spray Paint to the Wooden Frame by following the directions on the back of the spray can. Let dry.
Step 2:
Start hot gluing Flat Marbles and Pearl Gems to surround frame. We used two rows of marbles with pearls in the center.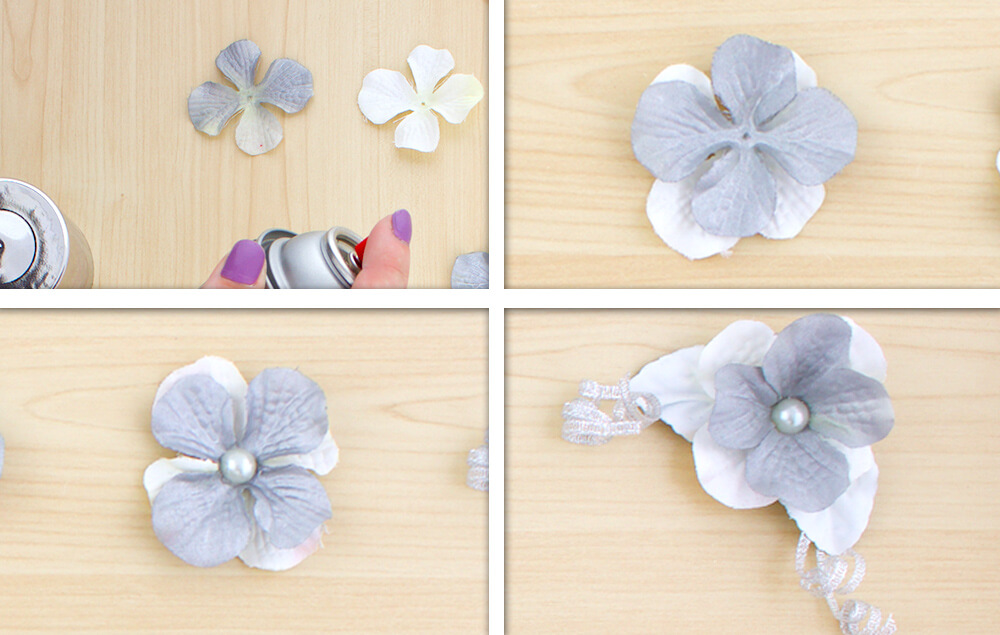 Step 3:
Use Craft Scissors to remove Flowers from their stems. Separate the flowers and spray paint 1 silver and 1 white. Once dry, stack and glue both layers to one another using a dot of Hot Glue. Add a Pearl to the center of the flower decoration for added detail.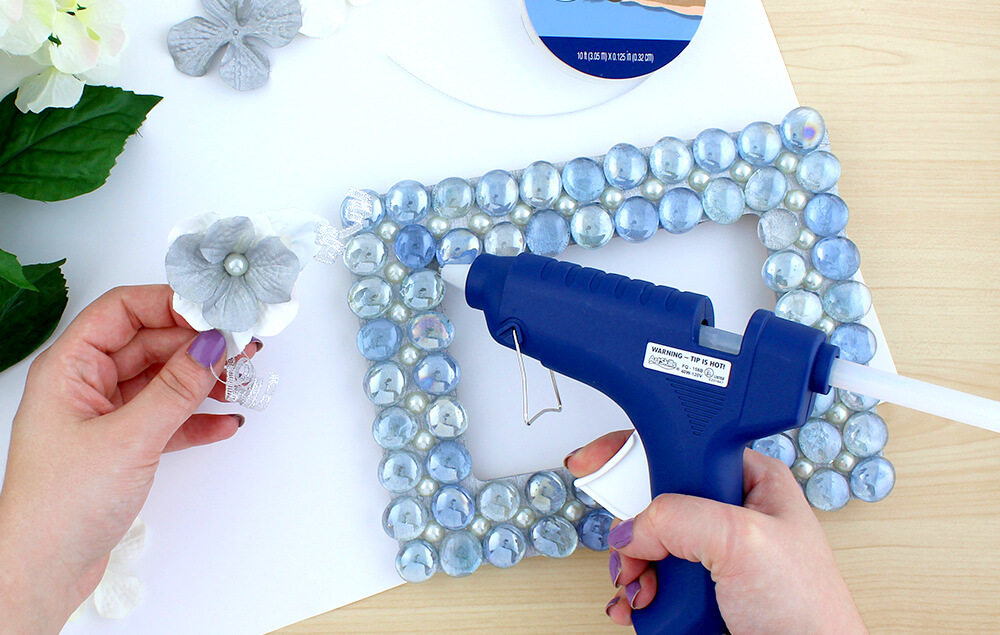 Step 4:
Glue flower decoration to top left corner of the frame.