Level of difficulty: 

Beginner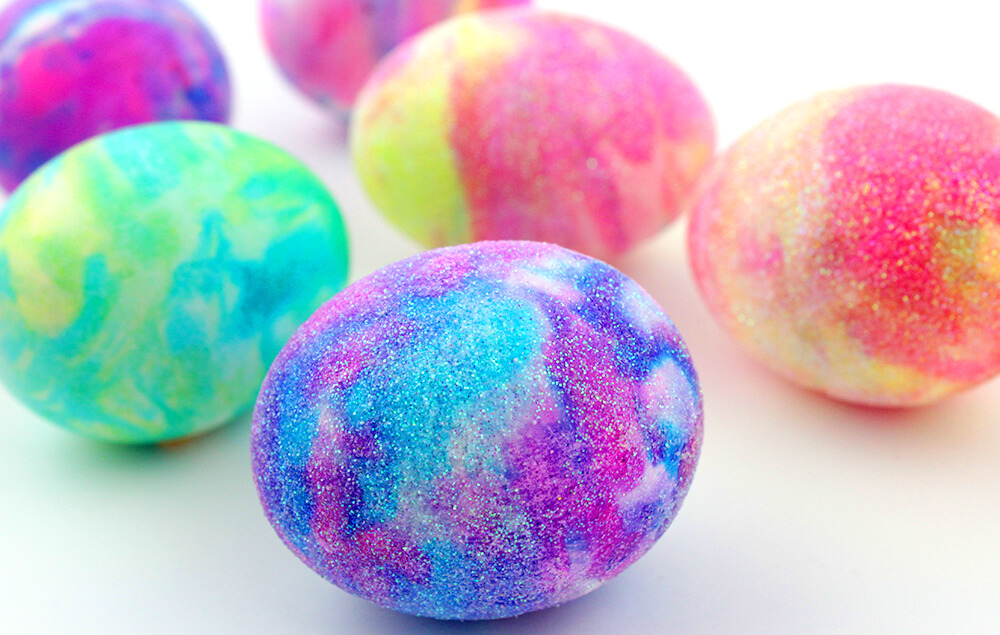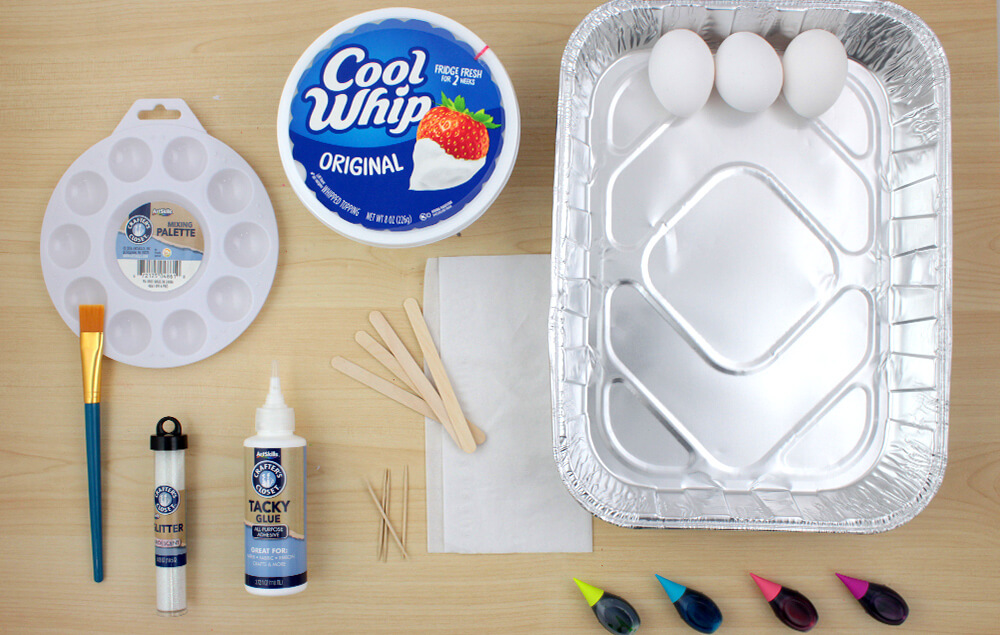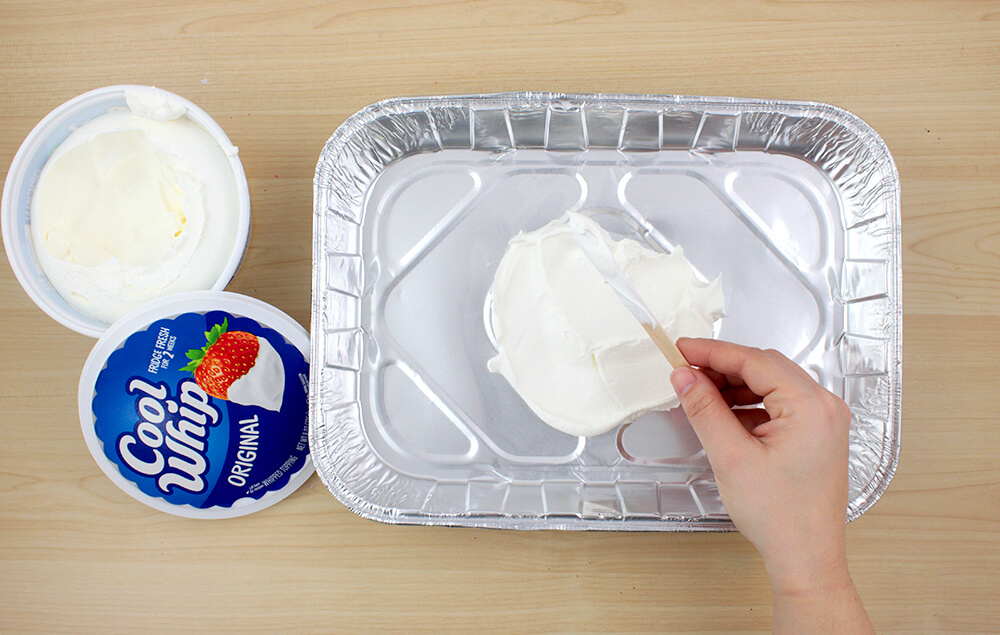 Step 1:
Add some Cool Whip to the tray in a thick, flat layer.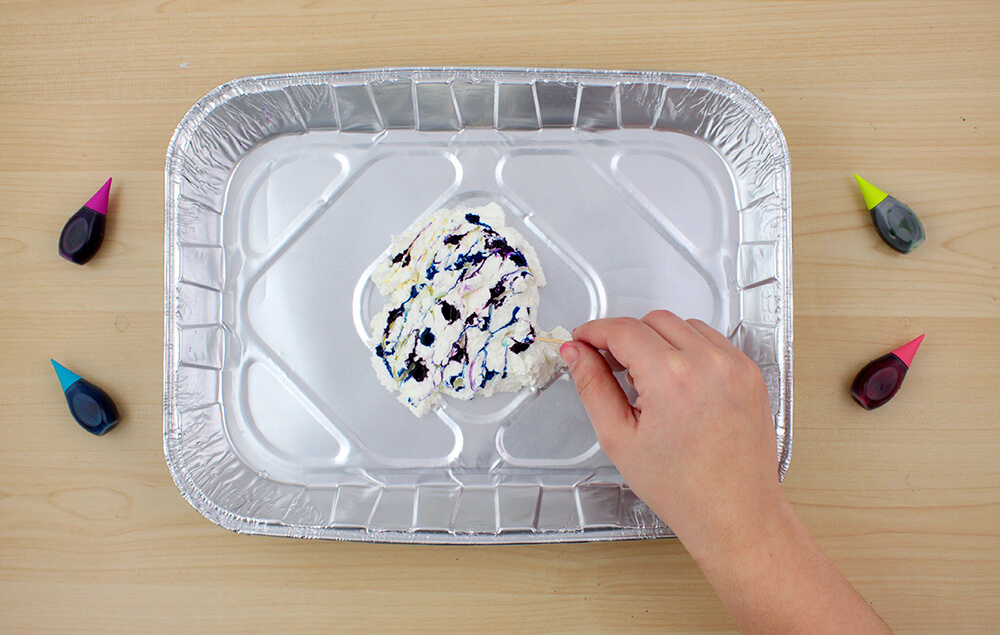 Step 2:
Add a few drops of desired food coloring. Space the drops about a half inch to an inch apart. Slightly swirl the colors together with a toothpick. Try not to over mix the colors.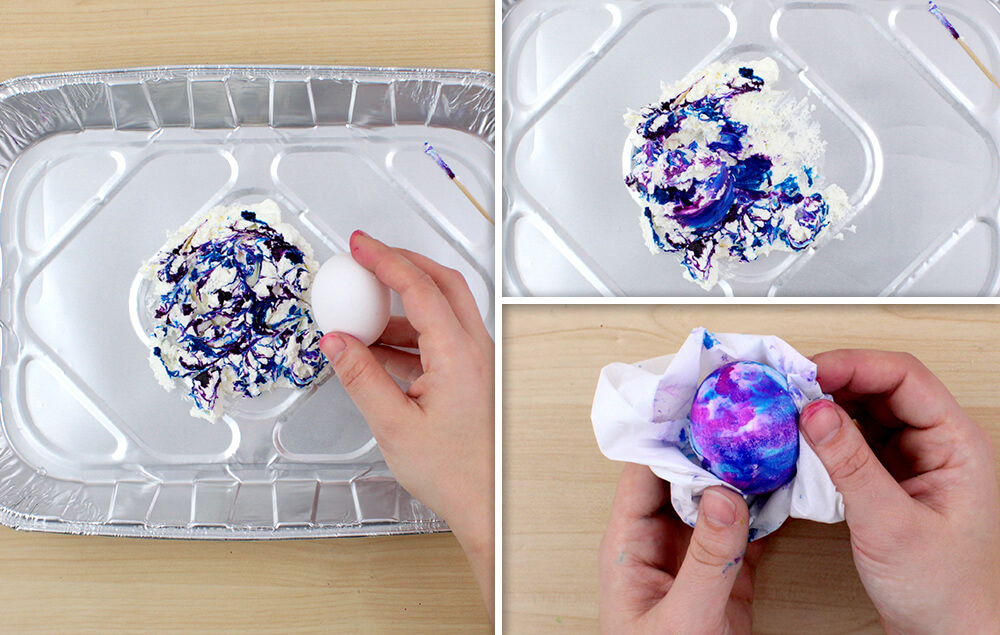 Step 3:
Place a hardboiled egg into the colors and slowly, carefully spin the egg to fully cover in color. Let sit, covered, for about 5 minutes. Remove the egg and gently wipe off Cool Whip with a tissue. Let dry completely.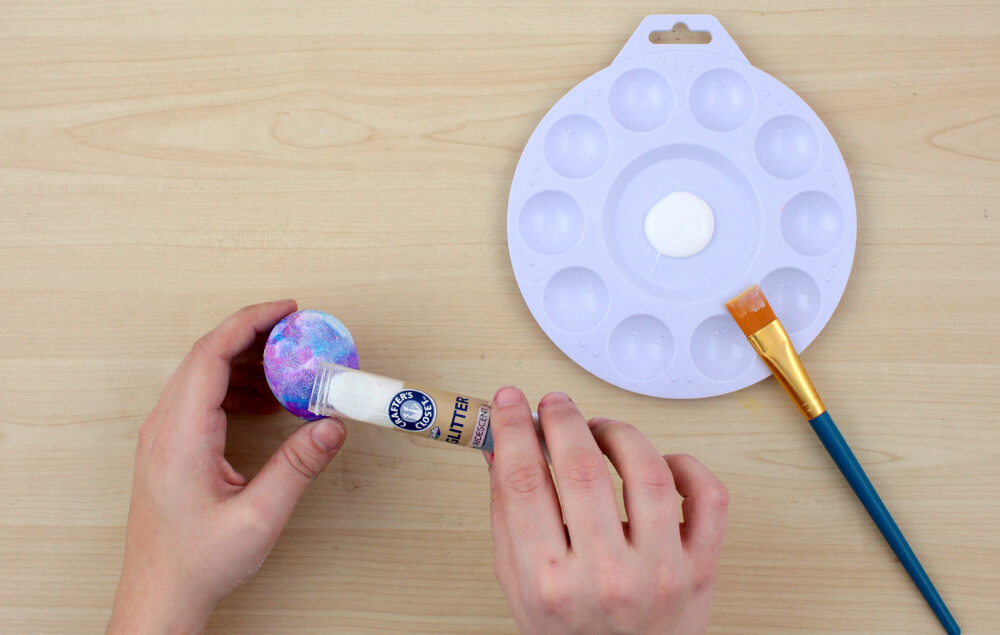 Step 4 (optional):
Apply tacky glue with a brush and top with iridescent glitter. PLEASE NOTE: If you are adding tacky glue and glitter to your eggs they will be pretty to look at, but not good to eat. Skip this step if you plan on eating the eggs.