Level of difficulty: 

Beginner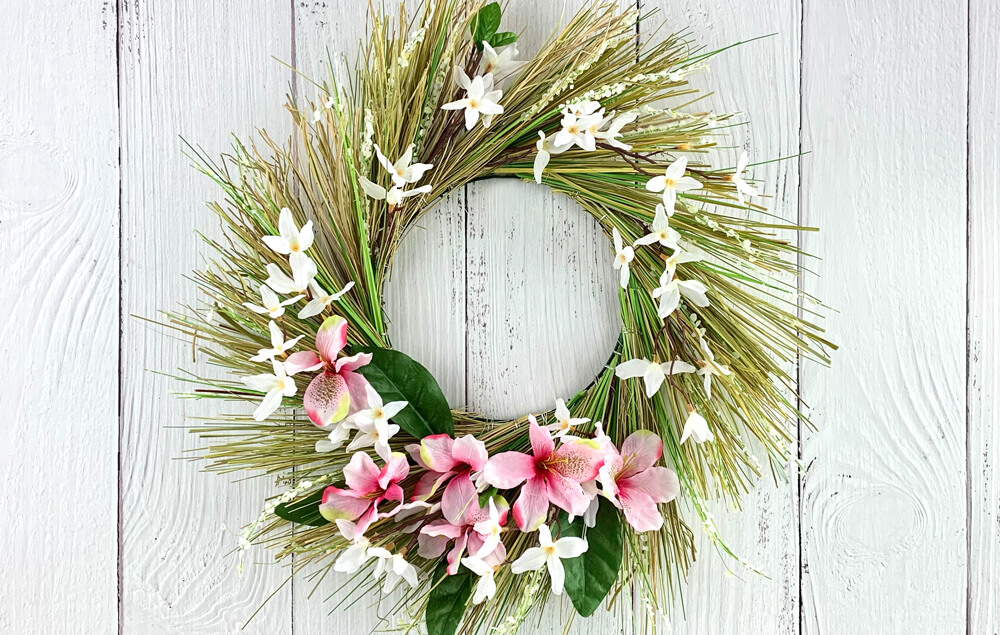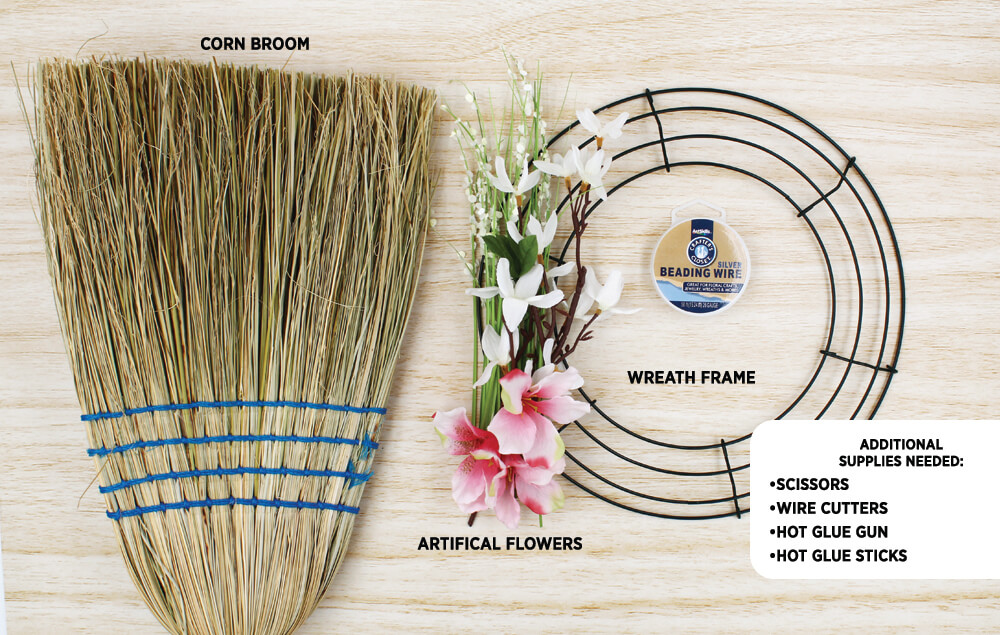 Artificial Flowers
12" Metal Wreath Frame

Wire Cutters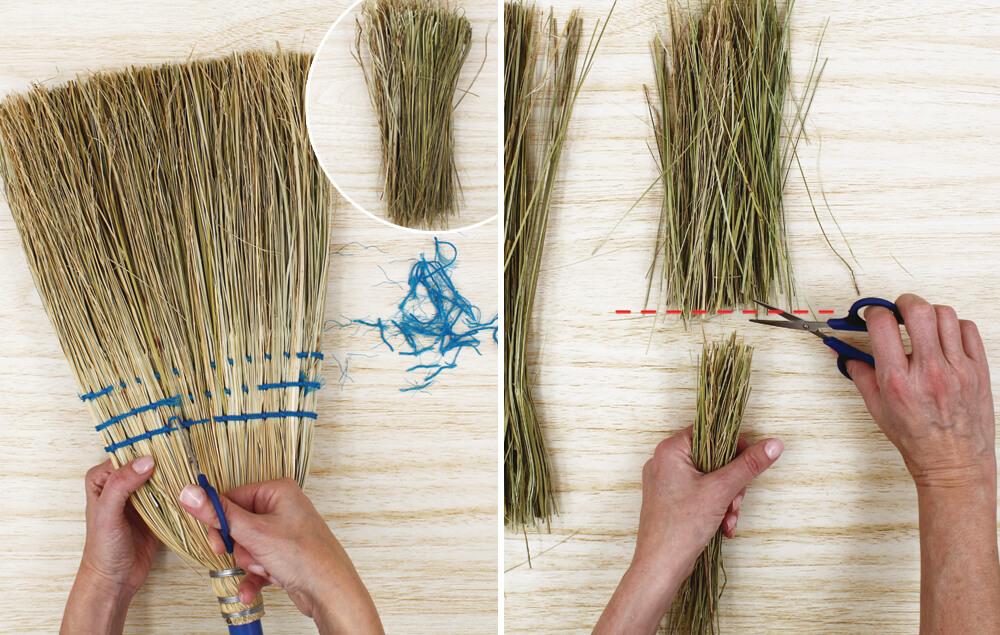 Step 1:
Take the broom apart. Note: Keep the bristles in the same direction as you disassemble the broom.instruction
Cut the bristles in half.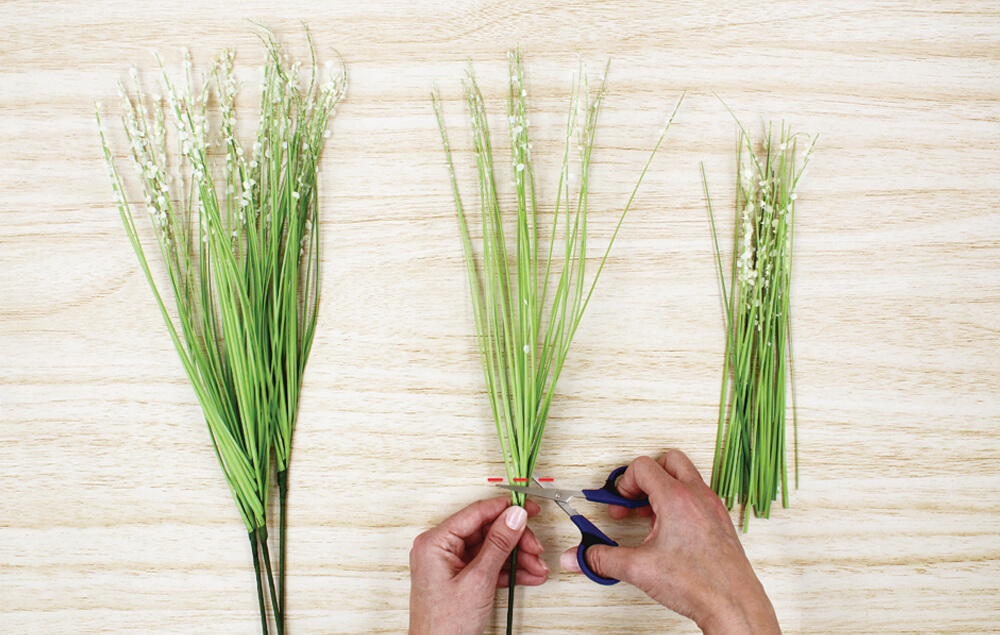 Step 2:
Cut the length of the artificial flowers to match the length of the halved bristles.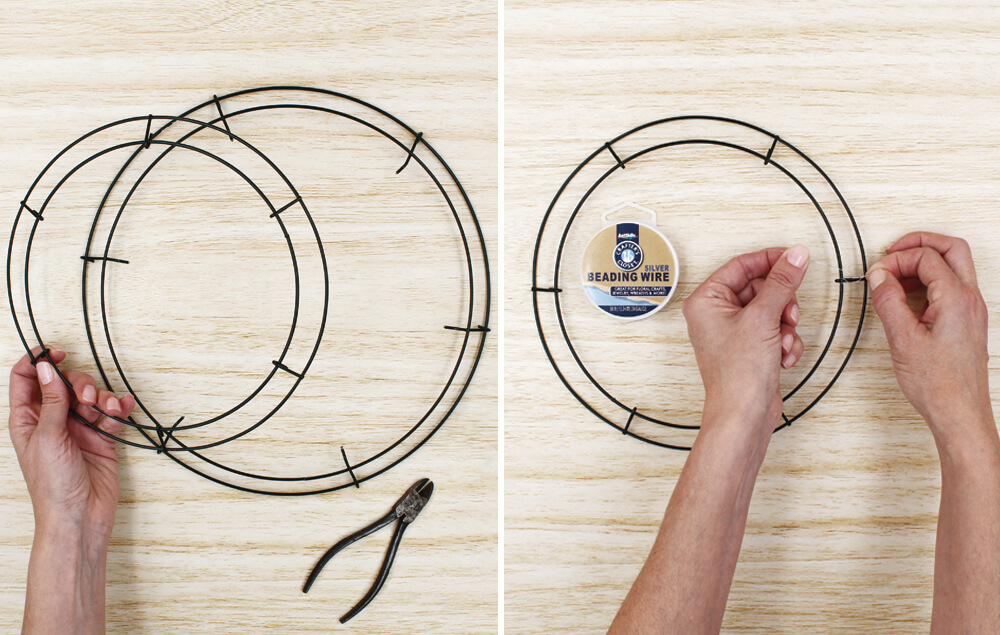 Step 3:
Cut the inner two rings from the metal wreath frame. Tip: Save the outer two rings for another craft project!'
Attach the beading wire to a junction on the frame to secure it in place.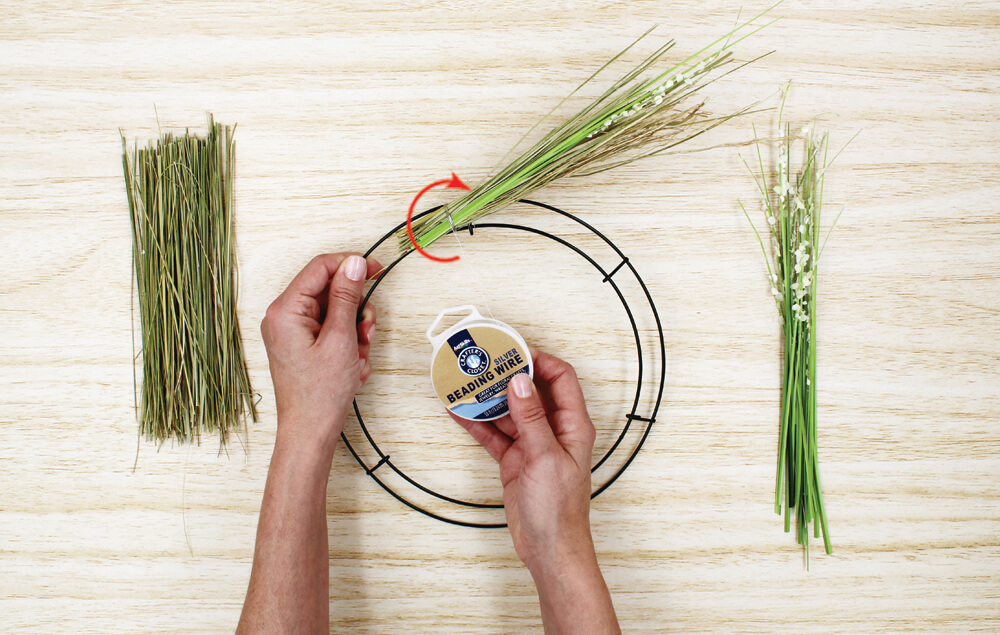 Step 4:
Bundle a small bunch of bristles and a flower stem or two and lay it on the wreath frame. Wrap the beading wire around the bundle several times to secure it to the frame.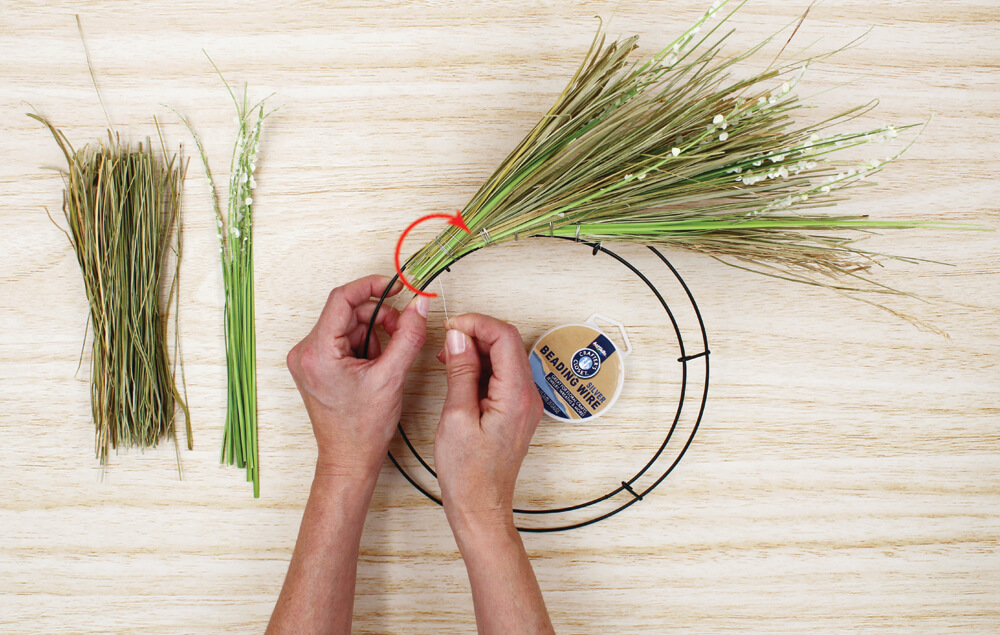 Step 5:
Repeat the process of making small bristle and flower bundles and wiring them to the frame. Overlap the previous bundle.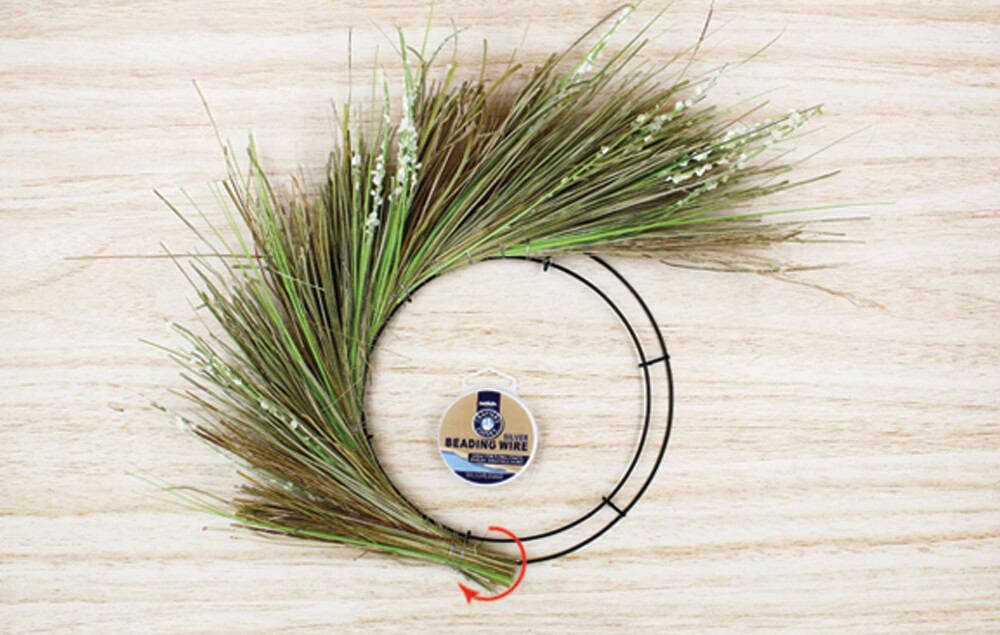 Step 6:
Continue attaching bundles until the whole wreath frame is covered.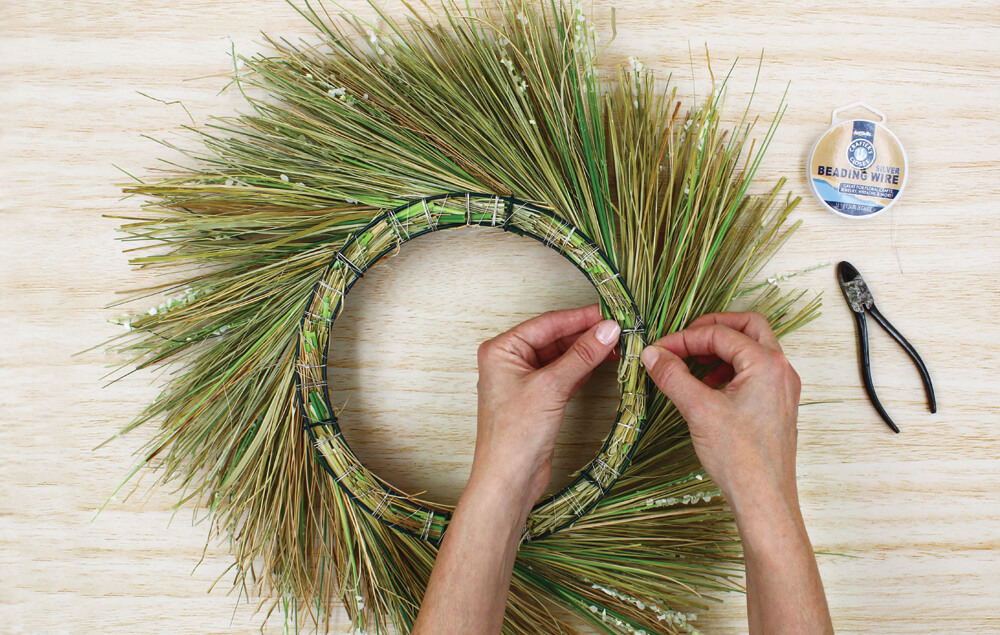 Step 7:
Cut the wire, allowing excess to wrap around the wreath frame and secure it in place.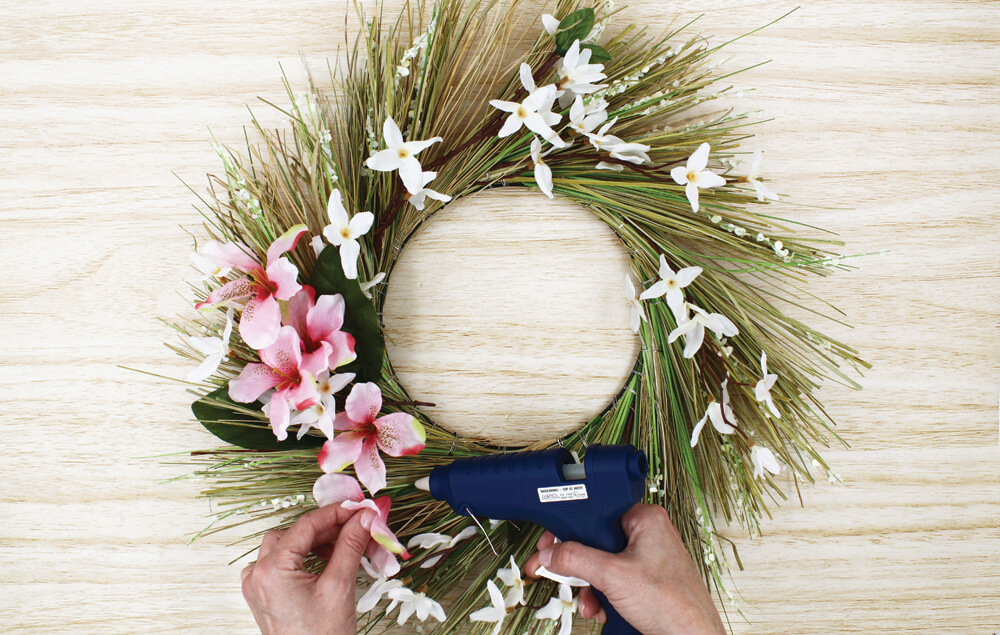 Step 8:
Hot glue accent flowers to the wreath.