Level of difficulty: 

Intermediate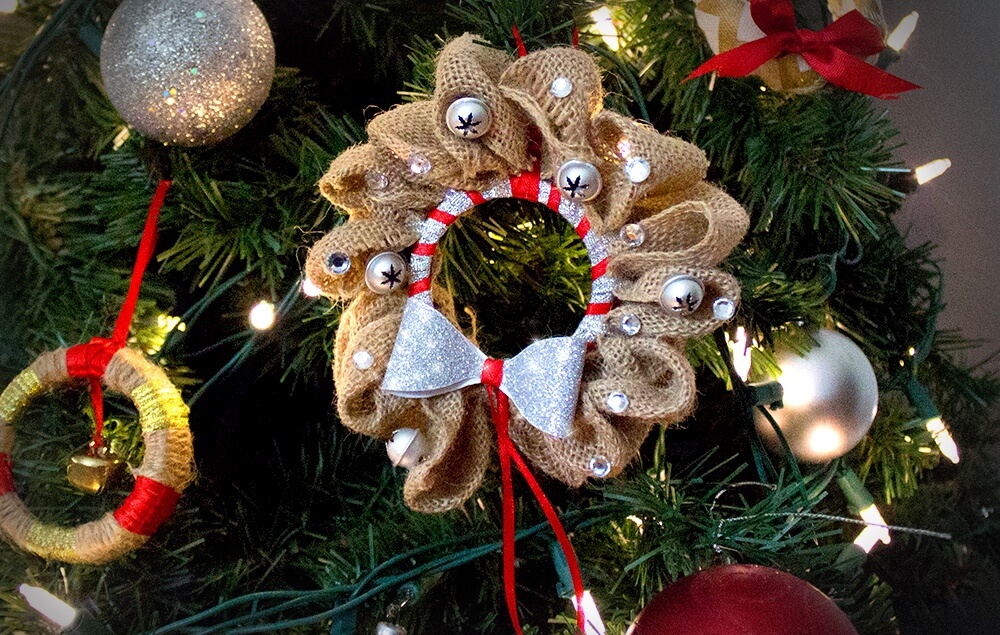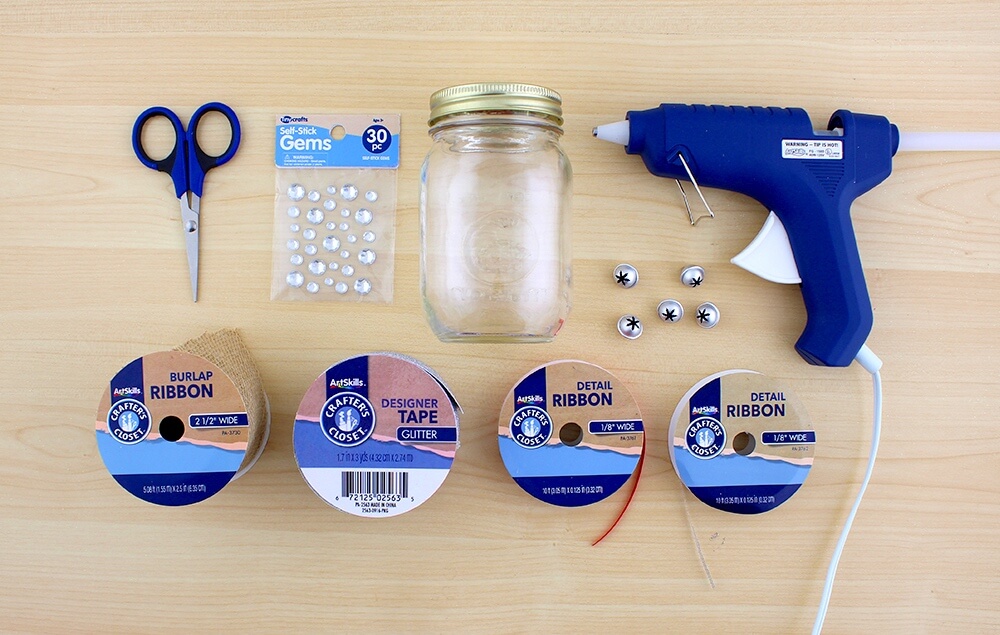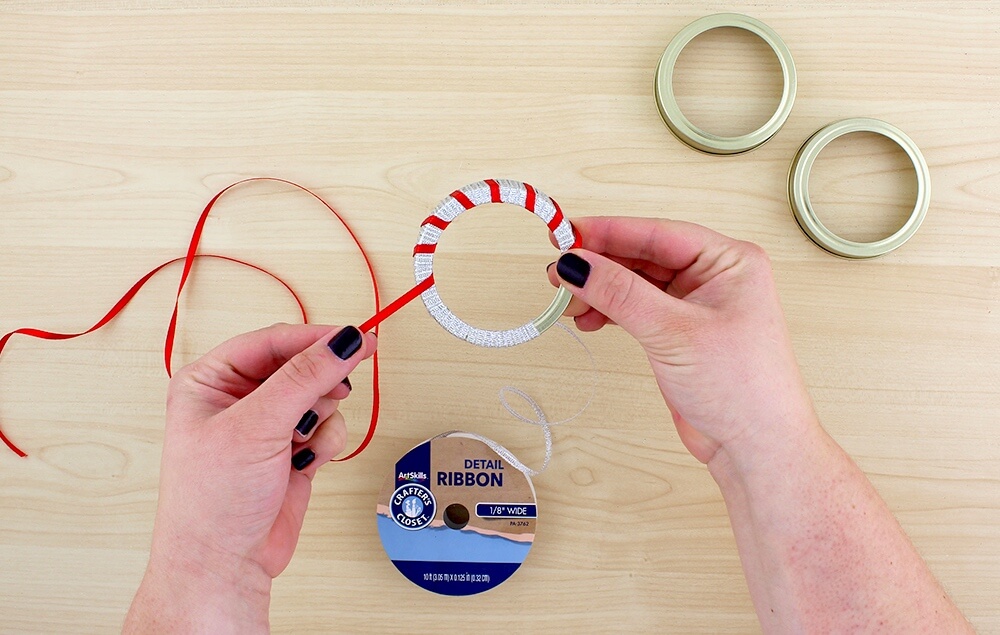 Step 1:
Remove the outer ring from a mason jar lip and wrap it with silver ribbon. Next, wrap the ring with red ribbon to create a candy cane pattern.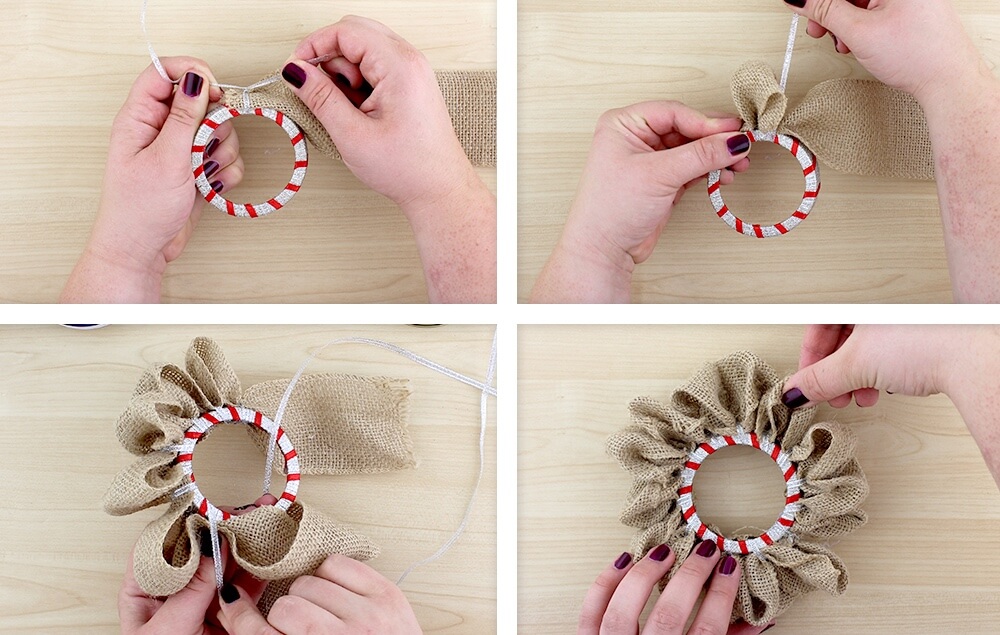 Step 2:
Attach burlap to the ring using silver detail ribbon. Form a loop and secure the looped section to the ring. Continue creating loops until you have completed the ring. Fluff each loop to give the wreath a fuller look.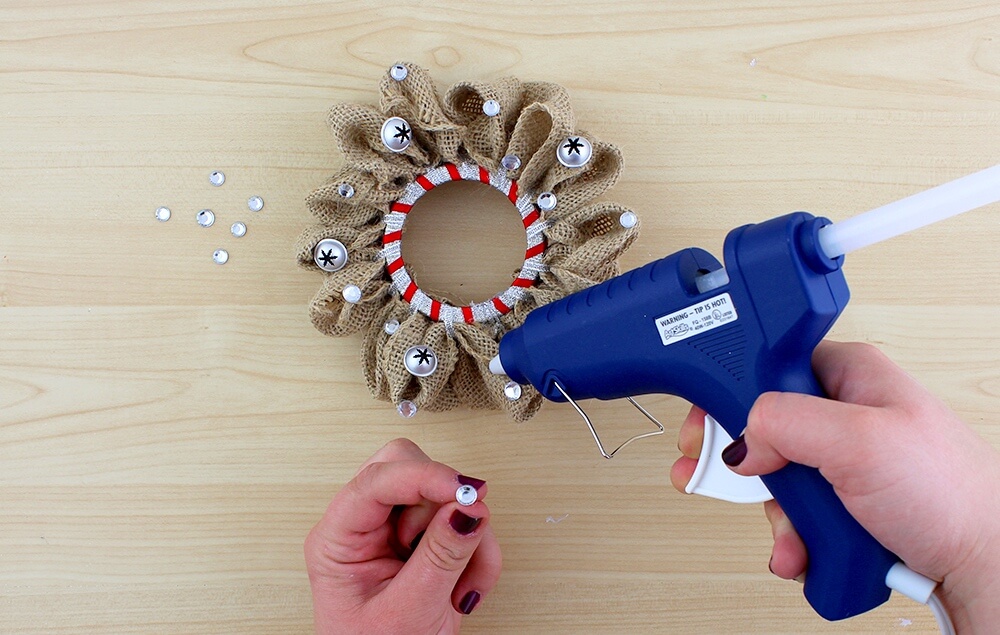 Step 3:
Glue jingle bells and gems to the burlap wreath.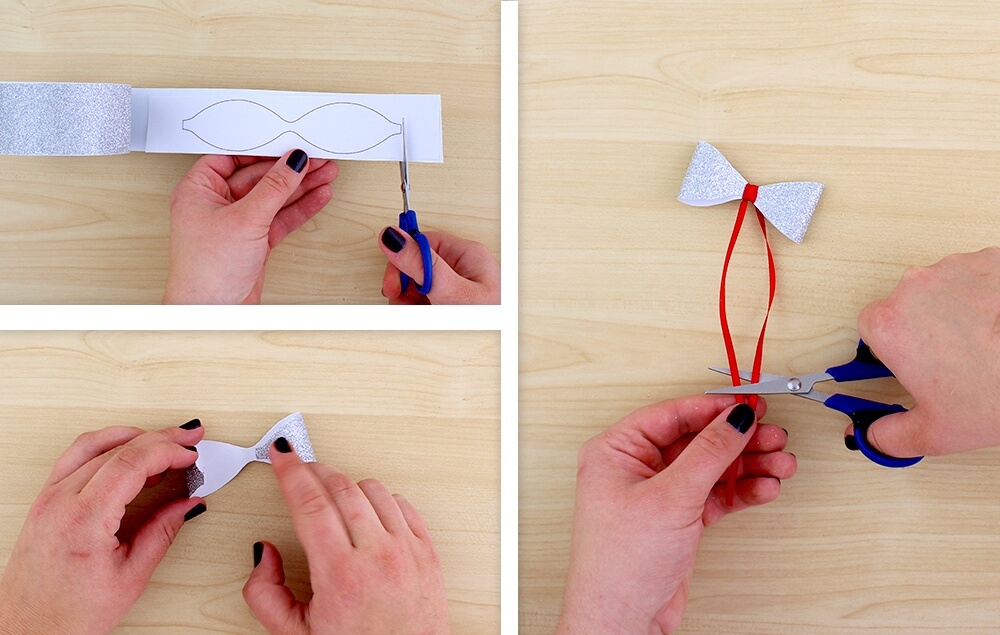 Step 4:
To create a bow using silver glitter duct tape, start by downloading and cutting out the free template. Trace the template on the back of the tape and cut it out. Fold the ends of the tape into the middle, secure with glue and wrap red detail ribbon around the center to complete. Trim the red ribbon and attach the bow to the wreath with hot glue.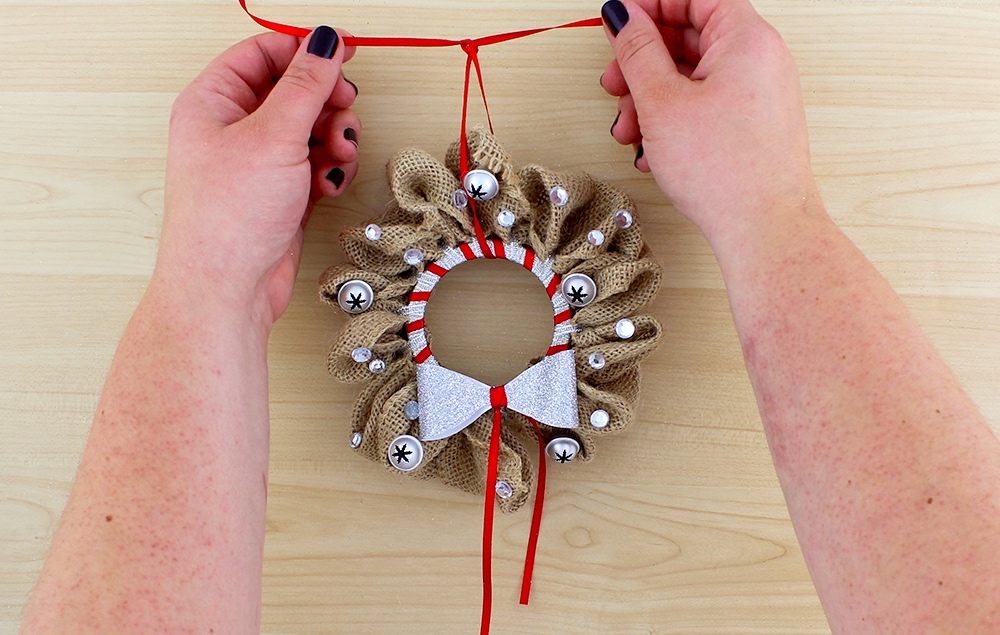 Step 5:
Use red ribbon to create a loop for hanging your decoration.