Level of difficulty: 

Beginner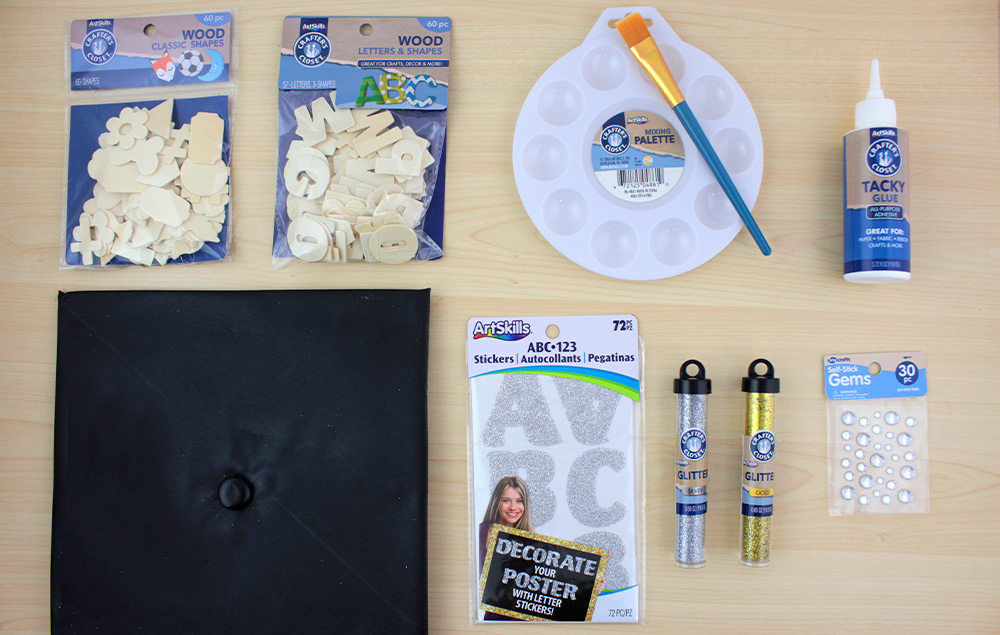 Graduation Cap
Self Stick Gems Variety Pack
Crafter's Closet Silver Glitter
Crafter's Closet Gold Glitter
Crafter's Closet Premium Brush Set
Crafter's Closet Tacky Glue
Crafter's Closet Wood Letters
Crafter's Closet Wood Shapes
ArtSkills Silver Glitter Letters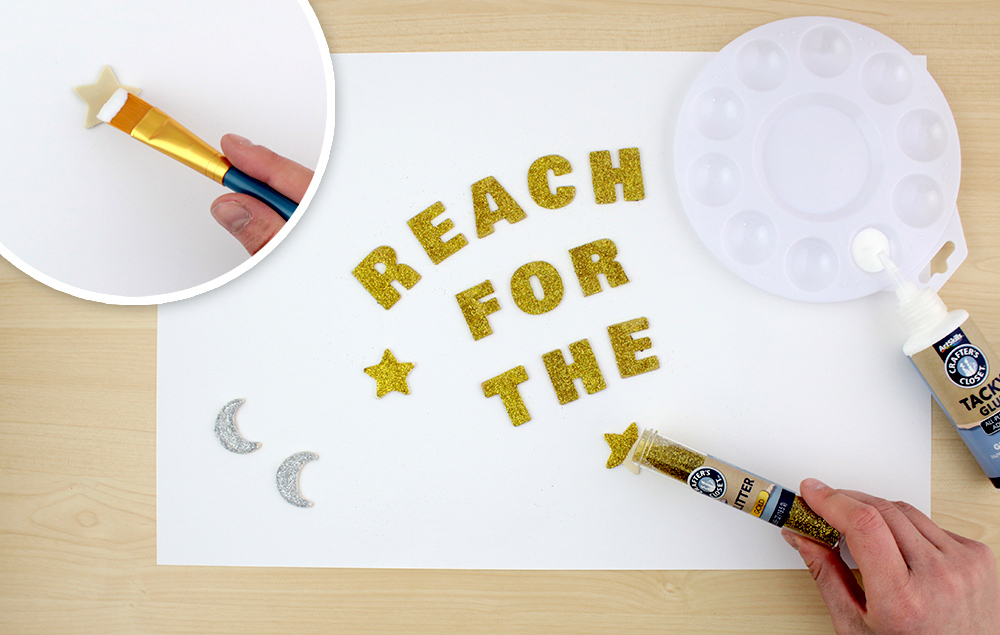 Step 1:
Paint tacky glue to cover surface of wooden letters and shapes.
Coat wooden letters and stars with gold glitter. Repeat with silver glitter for wooden moon shapes.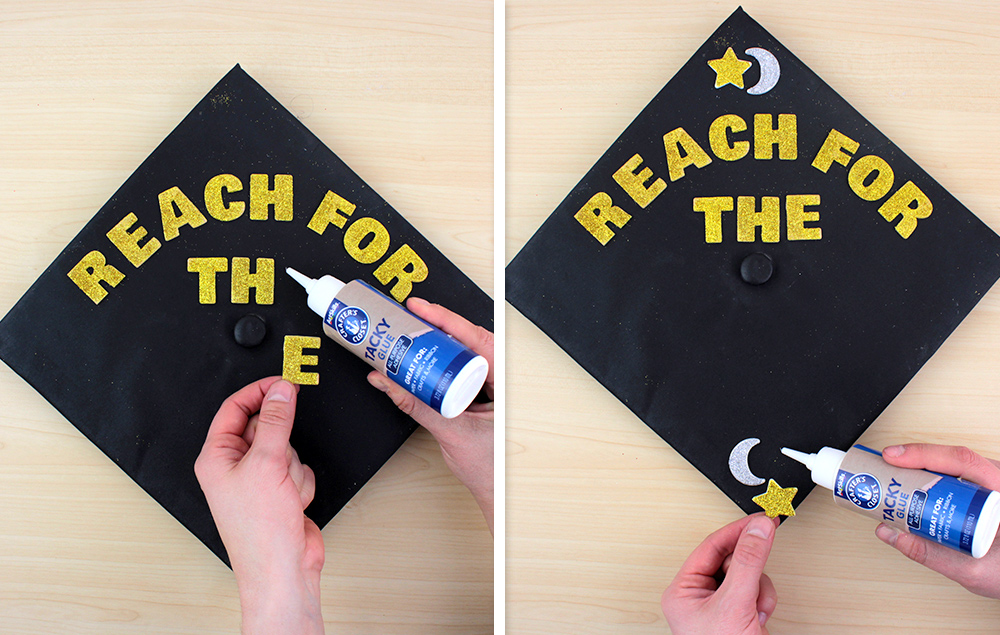 Step 2:
Place cap in a diamond shape position and arrange letters at an arch. Use tacky glue to adhere letters to cap.
Position a star and moon shape together at both top and bottom points of cap, apply tacky glue to keep in place.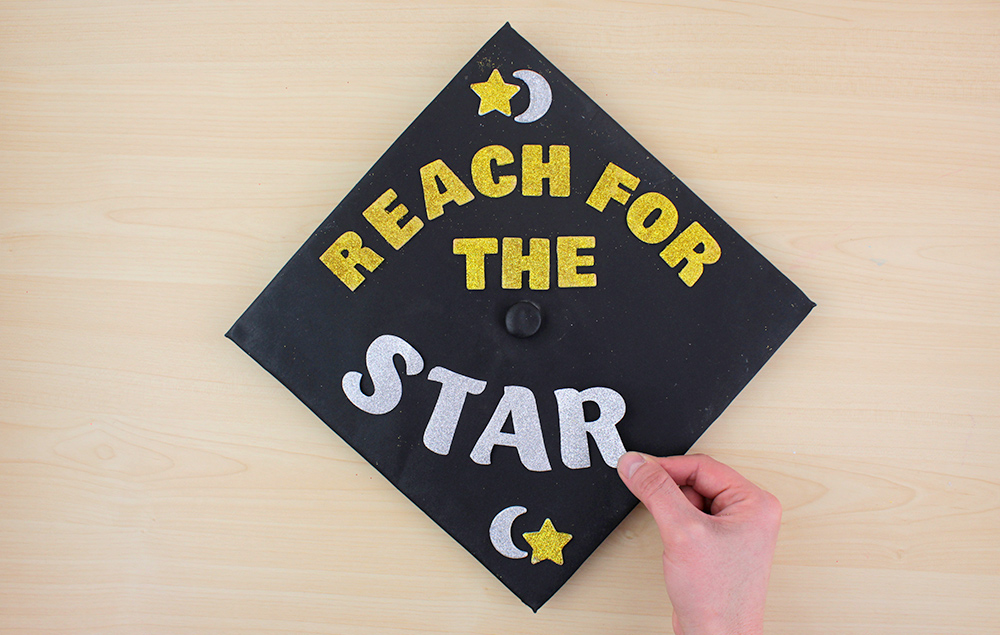 Step 3:
Apply silver sticker letters to lower portion of cap at a curved angle.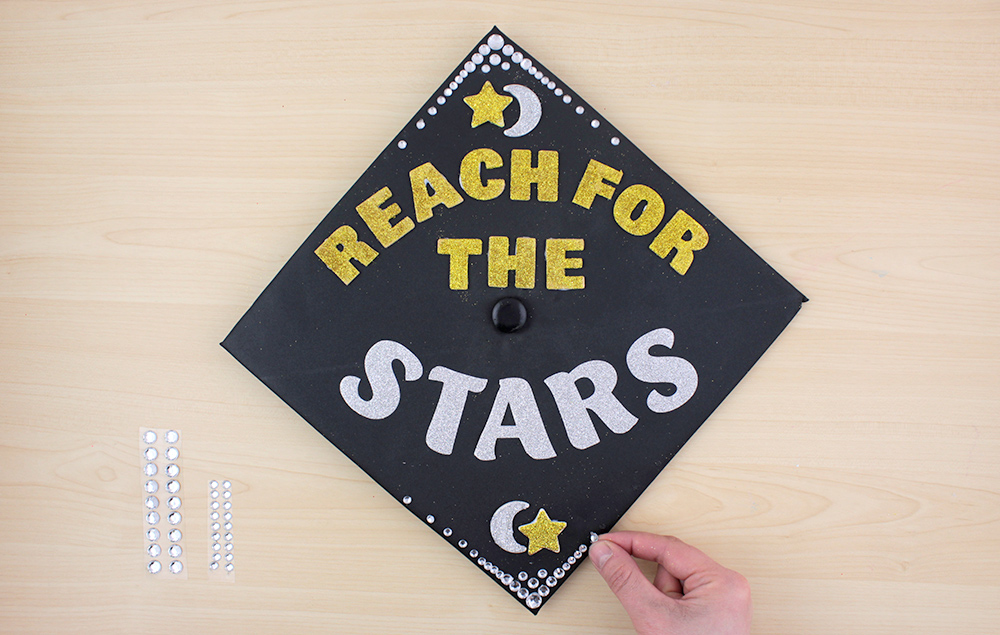 Step 4:
Apply Gemstones to top and bottom points of cap. Start with largest gemstone at center of point and continue a line across moving to medium sized gems, followed by smallest gems. Gradually taper off small gemstones by creating a larger space in between gems towards end of line.