Level of difficulty: 

Intermediate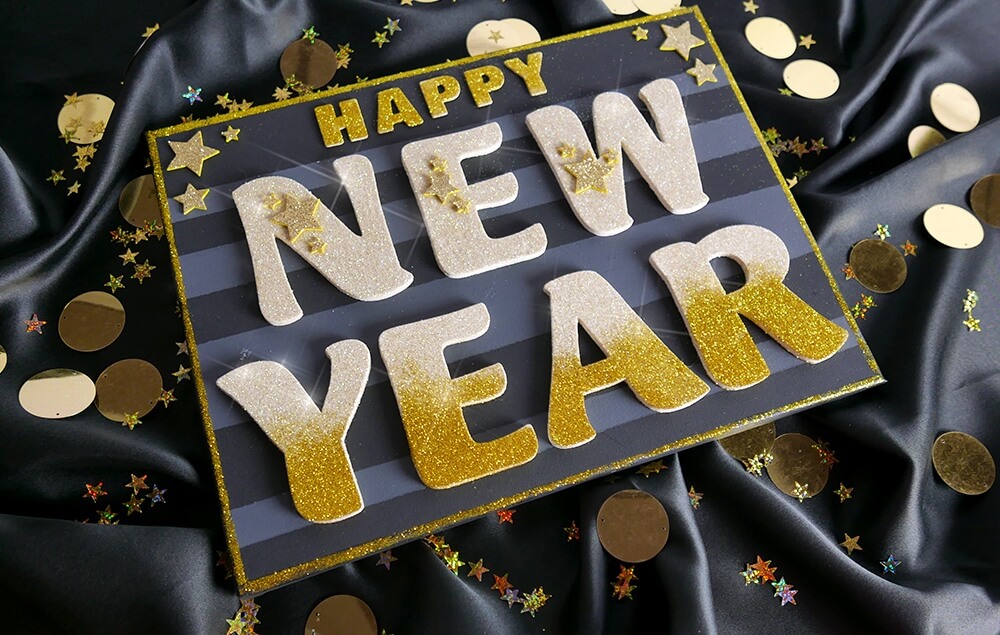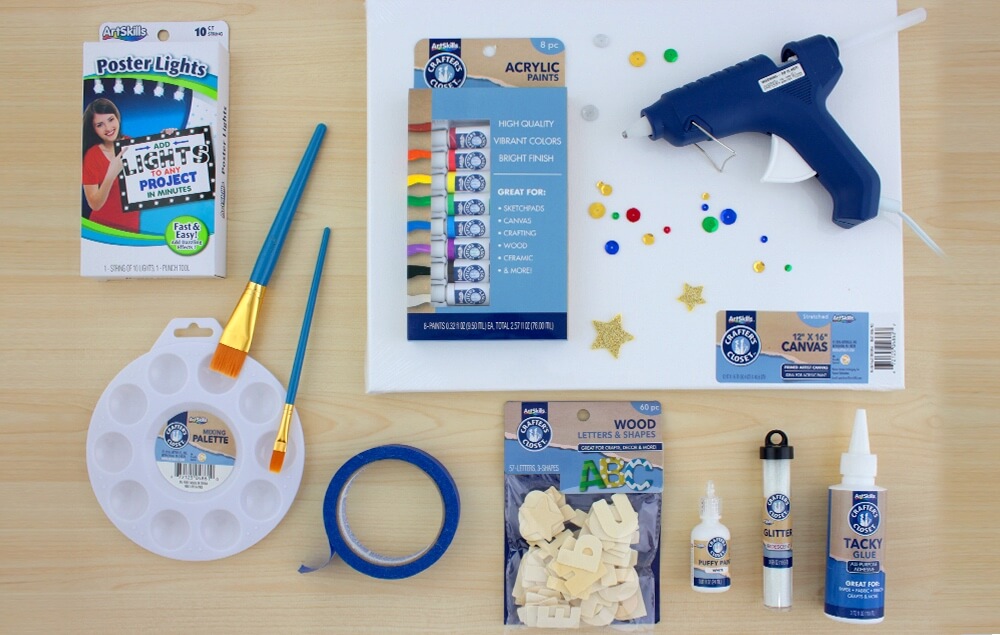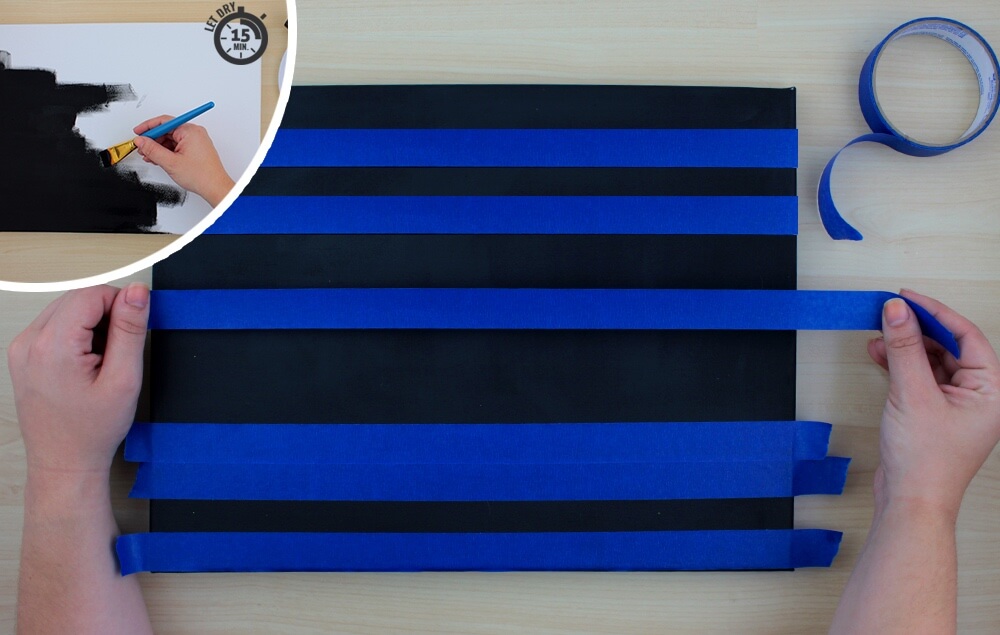 Step 1:
Start by painting the entire canvas black. Let the black paint dry completely. Use painter's tape to create varying width strips across the canvas horizontally, leaving a 2.5" black stripe at the top of the canvas.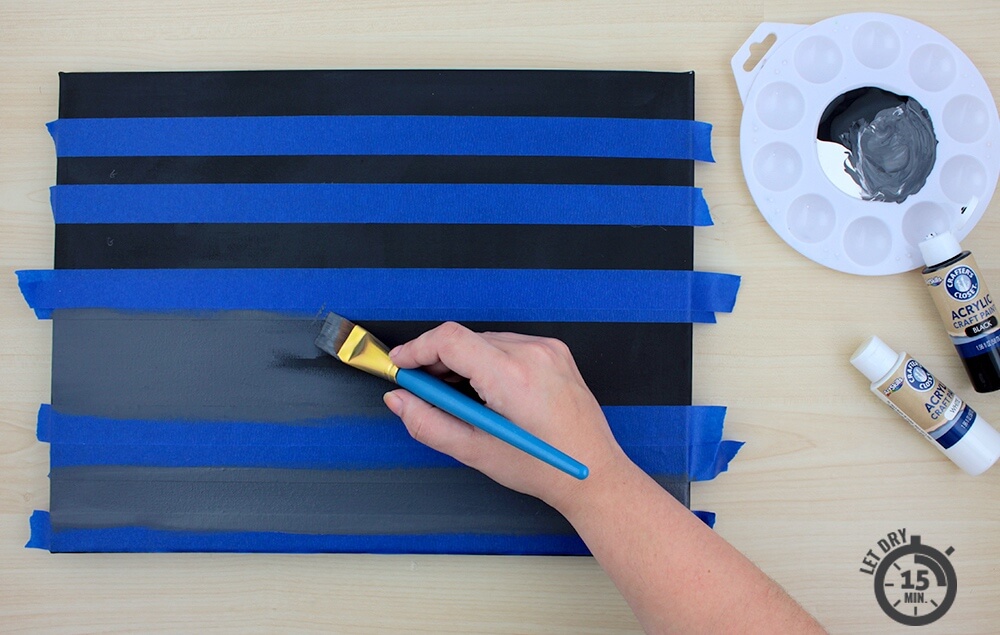 Step 2:
Mix equal parts of white and black acrylic paint to create a medium gray color. Paint between each strip of tape and let the paint dry completely. Once dry, remove the painter's tape from the canvas.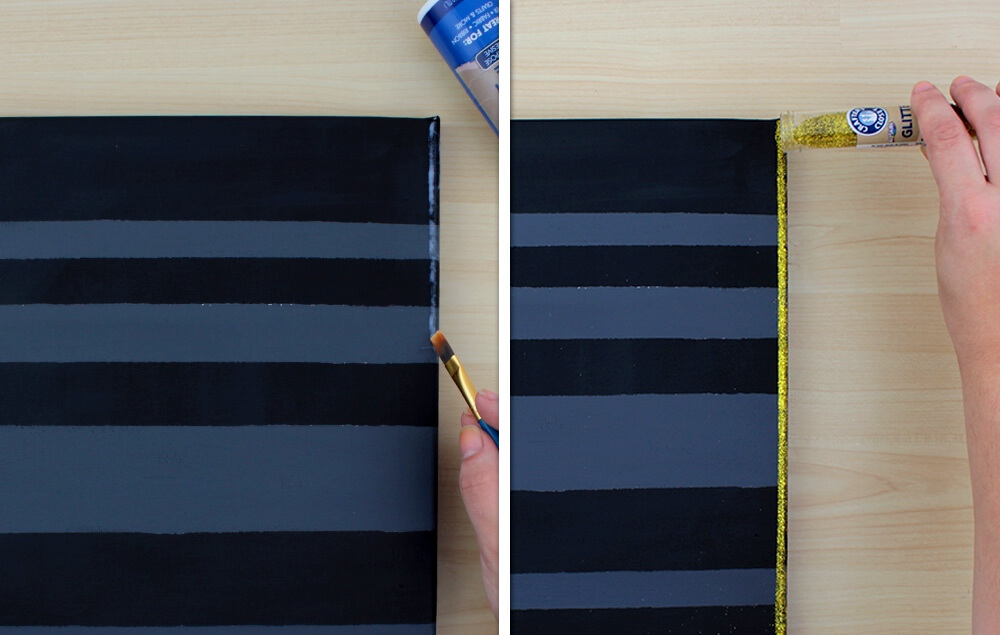 Step 3:
Brush tacky glue along the edges of the canvas and cover with gold glitter. (TIP: You can use the painter's tape to help with a clean line.)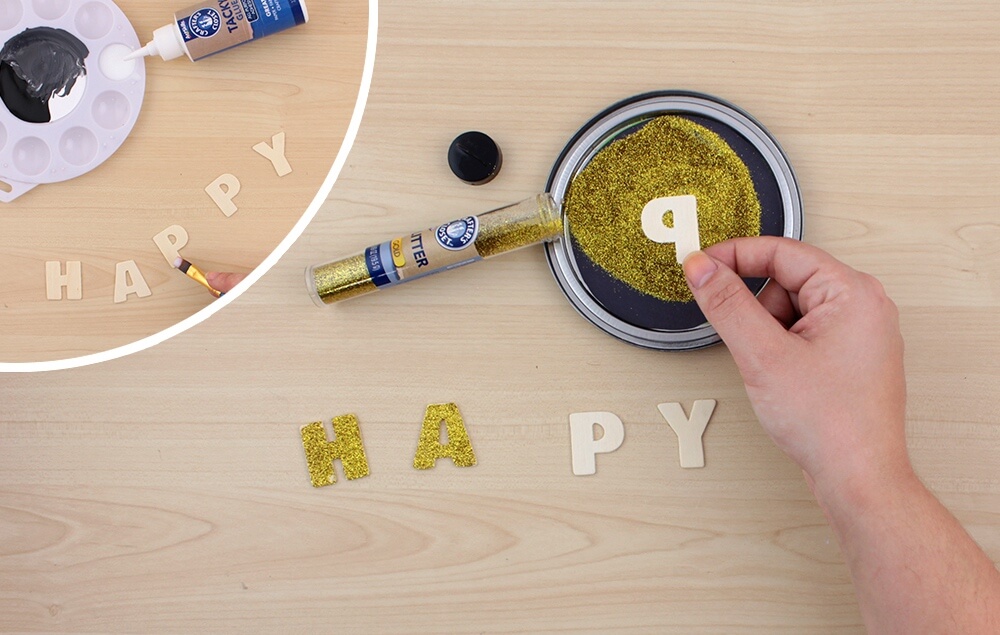 Step 4:
Find the small wooden letters to spell "H-A-P-P-Y", brush with tacky glue, and dip each letter in gold glitter.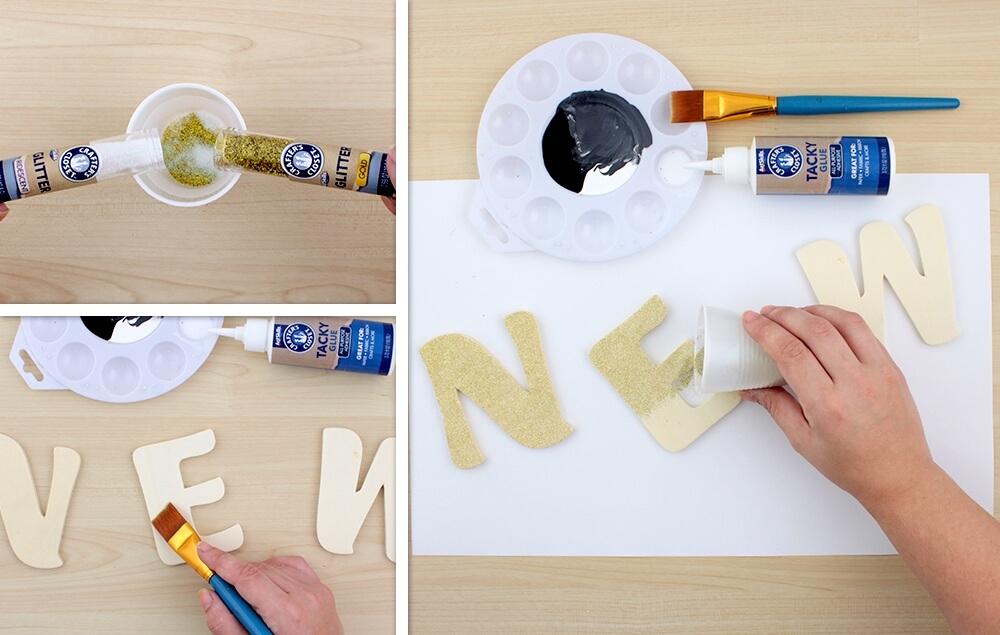 Step 5:
Mix 1-part gold and 2-parts iridescent glitter together in a cup. Paint the large letters "N-E-W" with tacky glue and cover with the glitter mixture (be sure to save some off the glitter for the next step).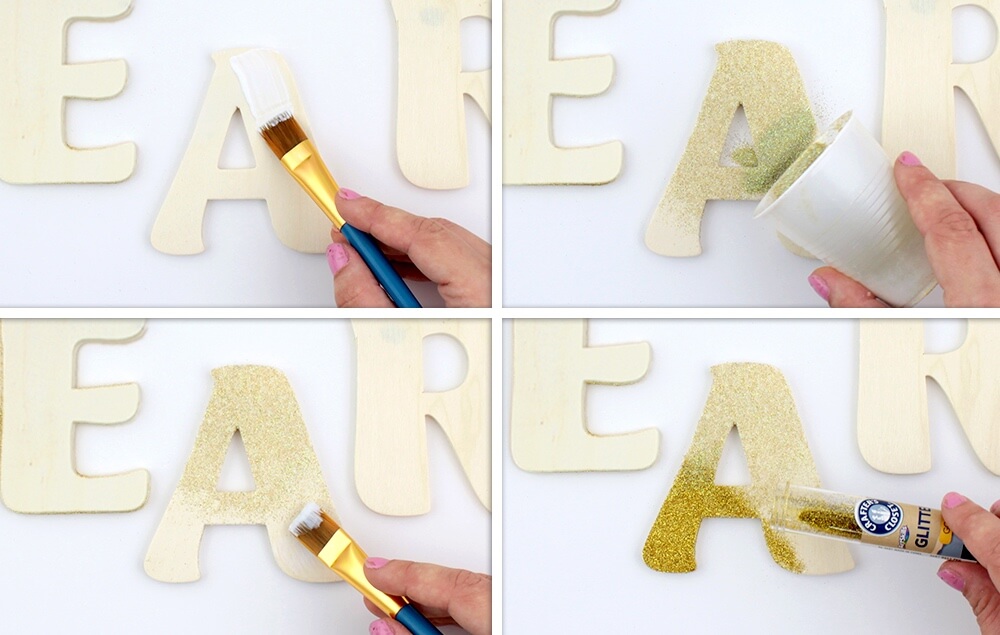 Step 6:
Ombre glitter the letters Y-E-A-R. First, apply glue to ¾ of the top portion of each letter and cover with the glitter mixture from step 5. Let dry. Next, brush tacky glue on the lower portion of each letter and slightly over the edge of the already glittered top portion of each letter. Then, cover the tacky glue with gold glitter starting lightly at the top and gradually getting thicker towards the bottom.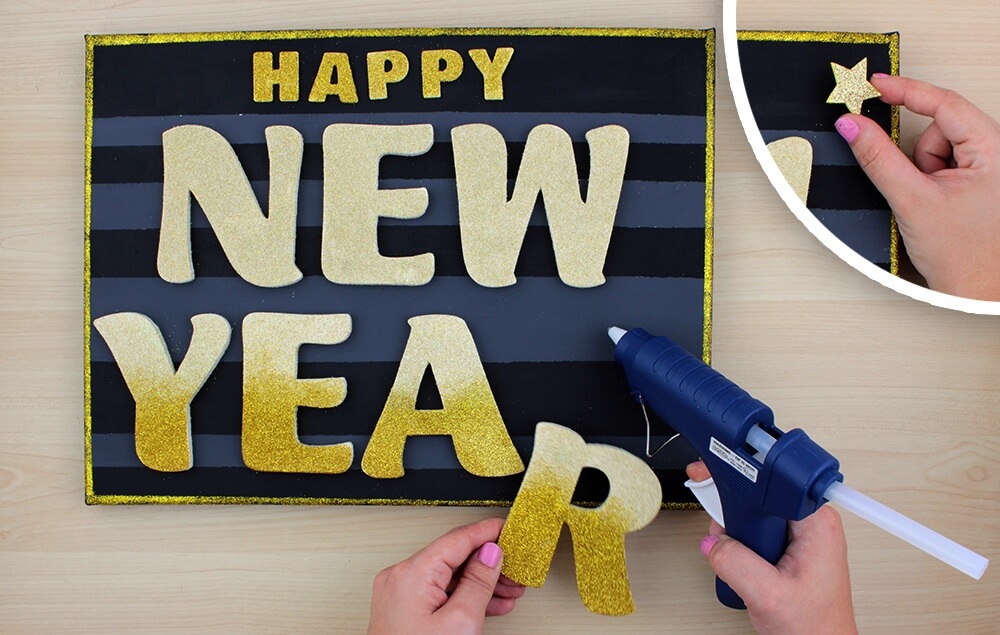 Step 7:
Position the words on the canvas then hot glue letters in place. Add gold glitter foam stars to the canvas and letters for some extra sparkle.